Purity Kyalo's first pregnancy did not go well.
She went to her first antenatal clinic at five months. The urban health facility in Nairobi, Kenya, had long queues and few health workers. Purity showed up three days in a row before the doctor could check her and her baby.
"When it was my turn to see the doctor, he didn't check my tummy," says Purity. The doctor asked one question—what brings you to the clinic today?
"I told him it was my first pregnancy and that I was worried the baby wasn't kicking. He told me to stop working hard and to relax. He scribbled on my clinic card and asked me to return after two months."
Two months later, Purity started bleeding. "Something was wrong because I was only seven months. I called my husband, and we were rushed to the nearest health post, a private clinic. They refused to attend to me because they didn't want any liability. They referred us to a public facility 10 km away. When we got there, it was too late to save my baby," says Purity.
"It was the worst experience of our lives. We were waiting to hold a baby—instead we were wiping tears and asking lots of questions," says Purity's husband, Stephen Kyalo.
Stephen's mother stepped in to help. "Mum asked us to come home so that she could take care of us and recover from the tragedy. She committed to walk with us," explains Stephen.
Not long after, Purity was pregnant again. Stephen's mother encouraged Purity to attend the antenatal clinic at Wamunyu health center as soon as possible.
I was six weeks pregnant when I went for the first checkup. This was the best decision we ever made. I met Nurse Mercyline who asked me to attend group antenatal care classes the following week. I didn't know what classes meant but I arrived early the following week, eager to learn and get as much information as possible."

Purity Kyalo
Purity joined other expectant mothers who were at the same stage of pregnancy in a group to receive antenatal care. She attended all seven group meetings at the Wamunyu health center, one of the facilities in Machakos County, Kenya, that provides group antenatal care (G-ANC).  
Wamunyu health center is one of 12 health facilities supported by Jhpiego with funding from the Bill & Melinda Gates Foundation. Staff in these facilities were inspired by the work of the Ekalakala Health Center, which found G-ANC to be a better way to provide care to pregnant women and re-organized its antenatal care services so G-ANC is available to all clients. Since early 2022, health care providers in all the facilities including Wamunyu have been trained and mentored to adopt G-ANC as the routine standard of care so they are better able to support mothers, like Purity, during pregnancy.
Jhpiego originally helped Machakos County introduce G-ANC in 2016-2017 as part of a study. Given the positive experience and the evidence generated from the study, the county health team expanded it into more facilities. In 2021, the Machakos community health management team partnered with Jhpiego to scale up G-ANC at public health facilities so all pregnant women were provided G-ANC. Jhpiego is introducing G-ANC in Amhara Region, Ethiopia, and also supporting scale up of G-ANC in Nasarawa State, Nigeria. 
Jhpiego's Rhoda Njeru, a technical officer with Jhpiego in Kenya, highlights the benefits of G-ANC for both women and health providers. "Group antenatal care is a simple intervention that helps women to learn and share experience through the journey of pregnancy with the guidance of a trained provider," she says. "G-ANC has helped break the hierarchy of providers and women. They bond so easily and can reach out for assistance even when at home via a phone call, WhatsApp or a text message. Staff attitude has changed and they are friendly."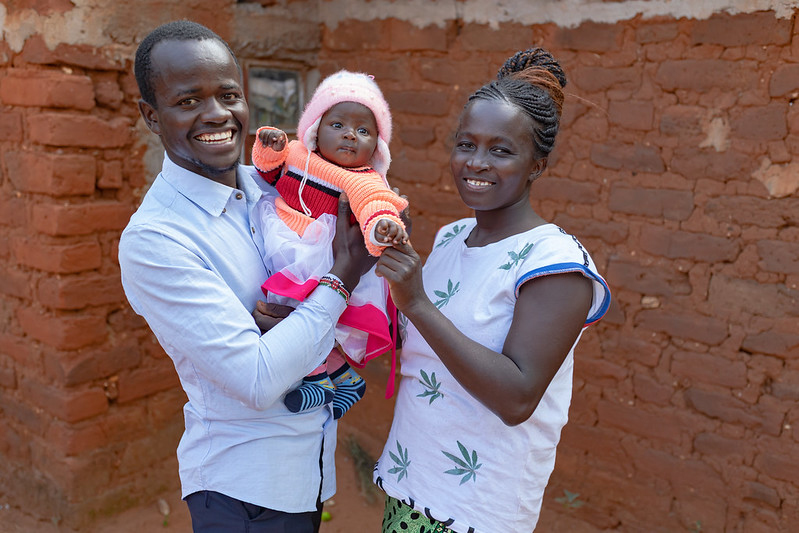 Group antenatal care is a high-impact intervention cutting across the continuum of care—from preconception, antenatal, intrapartum and postpartum period—giving assurance of a healthy baby and healthy mum."  
Studies have shown that G-ANC provides women with a positive experience of care. They learn more about maternal and newborn health, including how to prepare for childbirth. They form meaningful relationships and have better communication with their health care providers. As a result, they receive better quality care and return for more antental care visits over the course of their pregnancies. 
Nurse Mercyline, who trained in G-ANC through Jhpiego and led Purity's group, says, "We have open conversations because we are seated together. Initially the mothers didn't express themselves, but now we know each other well and by name."
For Purity, the G-ANC sessions offered key insights: "I learnt to look out for danger signs, birth preparation and to save money for the baby's delivery."
At nine months, I went for my last clinic checkup. The nurse told me the baby was coming, so I called my husband and mother-in-law. I had prepared the baby bag as a lesson from one of the group sessions. They brought the baby bag to the hospital, and I was ready to receive my baby. Baby Claudia was born soon after.

Purity Kyalo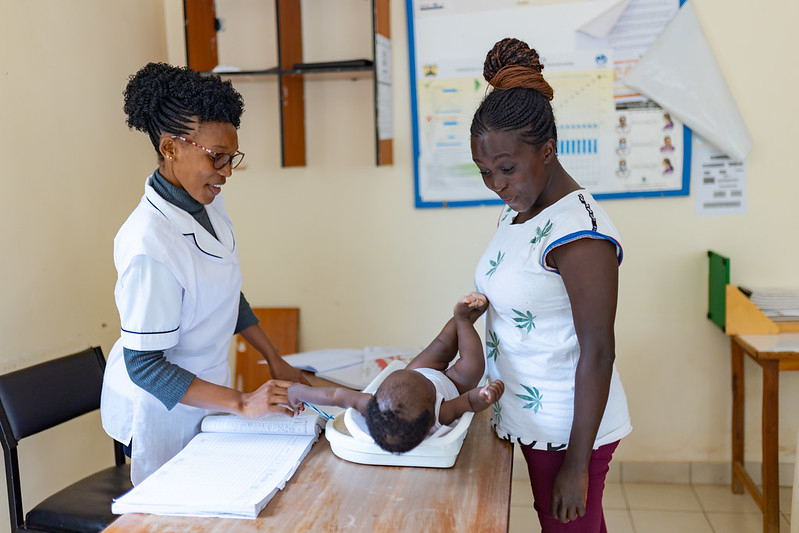 The Wamunyu health center has created 19 G-ANC groups, each with 15 pregnant women. Across 12 facilities, 7,800 pregnant women have received antenatal care through G-ANC.  
Countrywide, the Ministry of Health has included the G-ANC model in the national continuum-of-care training package. Three other counties in Kenya have heard from Machakos County leadership about the benefits of G-ANC and have trained their health care providers on G-ANC. Thousands of pregnant women across Kenya now have the opportunity to experience G-ANC, learn about pregnancy and danger signs, be engaged in their own health, bond with their care providers and receive better care.  
Anne Hyre, project director of the Antenatal/Postnatal Research Collective, and Stephanie Suhowatsky, Principal Technical Advisor, reviewed this article.
Joan Nduta is Senior Communications Manager for Jhpiego's Africa Region. Photos by Lameck Ododo. 
Jhpiego believes that when women are healthy, families and communities are strong. We won't rest until all women and their families—no matter where they live—can access the health care they need to pursue happy and productive lives.
Donate now!