Blantyre, Malawi — As a child, Caroline Rodrick was sickly. Malaria, diarrhea, fits of coughing and skin irritations often kept her home from school and she fell behind in her studies. A trip to the health facility was too far. But a health worker's visit to her school's girls club provided answers to Caroline's poor health and access to the treatment the 12-year-old needed to live a full and active life.

Caroline had never been tested for HIV. As a 12-year-old, she was not sexually active plus there was no HIV testing service in her community. During her childhood illnesses, her mother Dora Roderick "would just buy medicine from a nearby shop, but it did not help," she said.

As long as I am taking my daily lifelong tablets, HIV does not stand in my way of achieving my dreams. I would like to become a nurse when I grow up and more than ever before, I have hope I will get there as I enjoy my life, without regular sicknesses, and fully attend to school work."

Caroline, 12, a beneficiary of the Malawi Gateway project

Through her school's Tikondwe (Go Girls Club), Caroline met Carson Mtambo, an HIV diagnostic assistant employed by Jhpiego's Gateway project, an initiative to screen and test adolescent girls who are at risk for HIV. According to the most recent UNAIDS report, in 2018, one in four new HIV infections in Malawi were in young women aged 15 to 24 years. This group has almost twice the risk of HIV infection of males the same age. They are also disproportionally affected by gender inequality.

To prevent new HIV infections among this vulnerable group and increase HIV testing, the Gateway project provides education and community-based HIV testing in communities across Blantyre District. Since its inception in October 2018, the project has screened 1,037 girls for HIV testing services. Of those, 493 were tested for HIV; five tested HIV positive and were linked to care and treatment.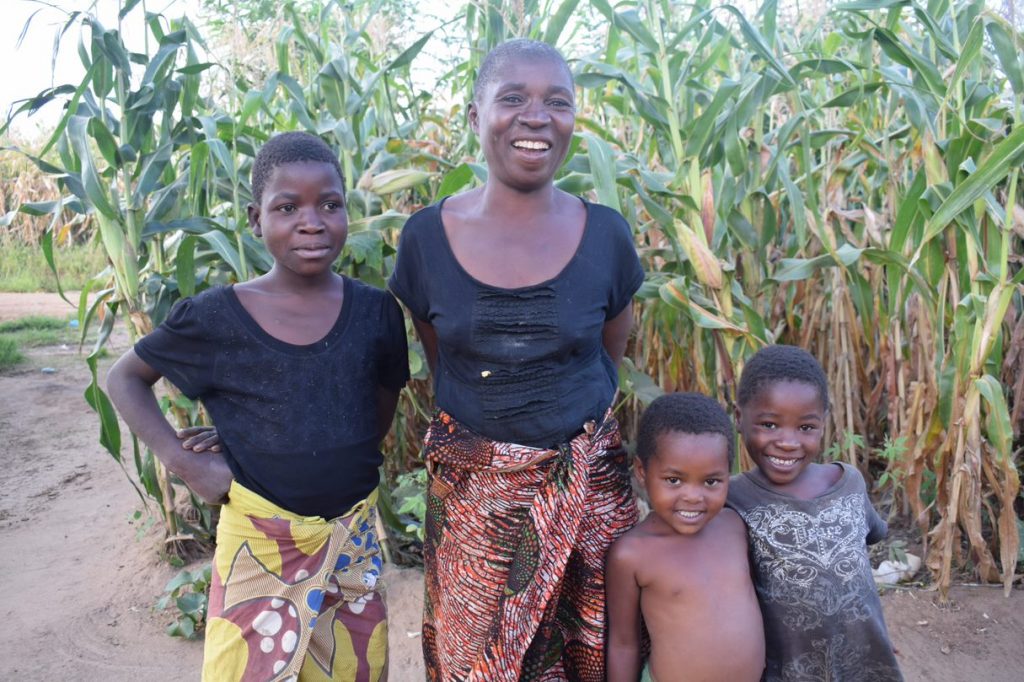 Through a partnership with the One Community Project, Gateway staff mobilize and recruit girls into after school Go Girls Clubs, where they receive information on sexual and reproductive health and, with guardian consent, the ability to test for HIV if they wish to be tested.

During Mtambo's visit to Caroline's school, she was identified as someone who was at risk of HIV. With the consent of her mother, Dora Roderick, Caroline was counseled and tested in the comfort of her home. Her HIV test result was positive.

When Caroline's mother was told of her daughter's HIV test results, she was relieved to know the cause of her daughter's illnesses. "I will now be able to fight the enemy head-on by ensuring that my daughter takes her antiretroviral drugs," said the 47-year-old widowed mother of three girls.

Caroline added, "I did not worry because I was told if I take my medication daily, I will have a healthy life."


Caroline's mother and sisters also were tested. Her mother and younger sister were also found to be HIV positive, and were immediately linked to treatment. Dora Rodrick believes now that her husband died of complications from HIV—and not because he was bewitched, which she previously suspected. She realizes she transmitted the virus to her two youngest daughters. Both girls were born at home with a traditional birth attendant and she did not receive any antenatal care.

Now, Caroline is progressing well. Test results show she had an undetectable viral load for HIV.


"More than ever, I feel good about myself, and I even look beautiful, just as anyone else. I know I will be able to finish school and become a nurse when I grow up," says Caroline who has now been on treatment for a year.
Sarah Sakanda is the Communication and Knowledge Management Specialist for Jhpiego in Malawi.
Jhpiego believes that when women are healthy, families and communities are strong. We won't rest until all women and their families—no matter where they live—can access the health care they need to pursue happy and productive lives.
Donate now!