Pawana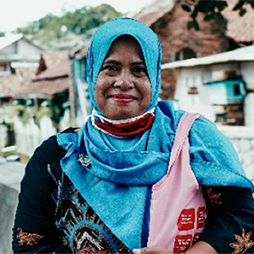 Meet Pawana, 38, a kader, or community health worker, in Sadeng village, in Indonesia's Bogor district, which is south of Jakarta on the island of Java. She became a kader at 13 and, ever since, has dedicated her life to the health and wellbeing of the women, children and families of her village. Today, she also runs the community's early childhood education and development center, which serves as the local health post, or posyandu.
In January of this year, Pawana along with 25 fellow kaders from Bogor district attended a special four-day training to hone their knowledge and communication skills around infant and child health messages and improve their understanding of the contents of the national Maternal and Child Health (MCH) Handbook.
This training was led by Jhpiego, a global health leader and Johns Hopkins University affiliate, under the SHARE project. Funded by the Pfizer Foundation, and in partnership with the government of Indonesia, SHARE seeks to improve the health of Indonesia's children and strengthen primary health care services by engaging with women, families and communities. For example, kaders conduct home visits and talk directly with parents about wide-ranging concerns, everything from danger signs during pregnancy to optimal nutrition for infants and children. This personal engagement not only expands families' personal knowledge but also increases community awareness of health care services locally and beyond.
The SHARE project builds the capacity of kaders like Pawana to promote good health practices, reinforce disease prevention messages, detect newborn and childhood illnesses early and facilitate appropriate referrals to health facilities. In Indonesia, where child mortality has dramatically improved but remains stubbornly high in some areas, strengthened and expanded primary health care can further reduce preventable deaths.
Having been a kader for many years, Pawana knows that effective monitoring of the community requires teamwork. She and other kaders from her village meet monthly at the health post to discuss the status of pregnant mothers, infants and children under the age of five. They also develop a plan for home visits. With at least 120 children in the village, the kaders divide the homes between themselves to ensure that all children get covered. It takes about three hours on foot for the kaders to complete all the home visits identified for the day.
Many times, even when I feel that I have understood the contents of the MCH book, I am still not sure of how and when to start sharing the information properly to mothers and parents. Interestingly, the training from SHARE brought this up at an independent session, which I found very helpful. I received many suggestions and feedback during the practice session and now, I feel much better at conveying health messages to people."

Kader from Leuweung Kolot village
The Kaders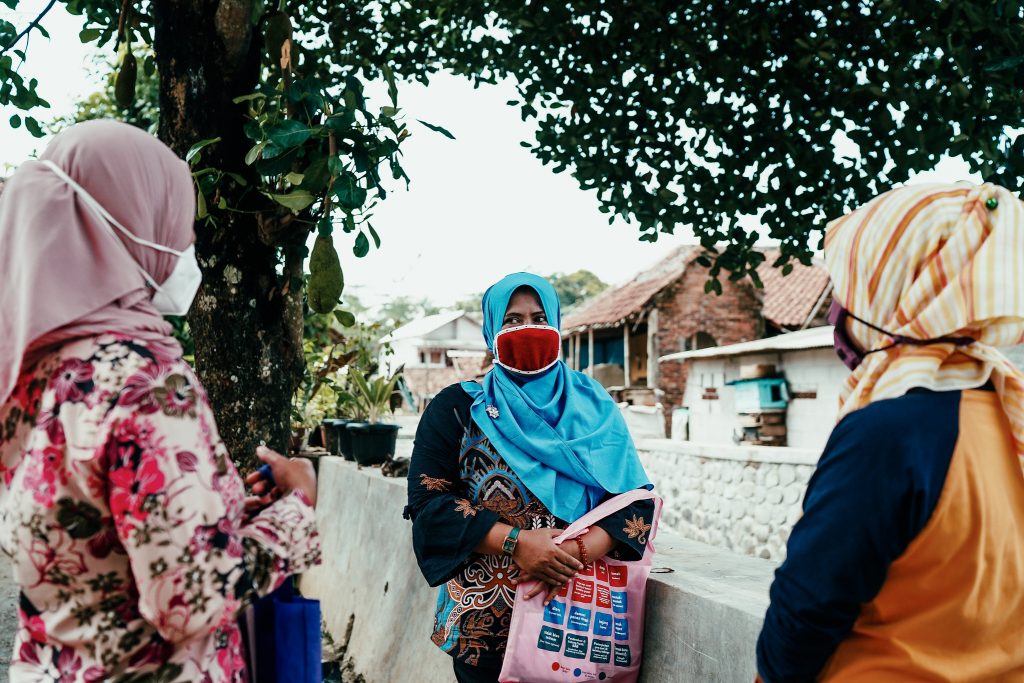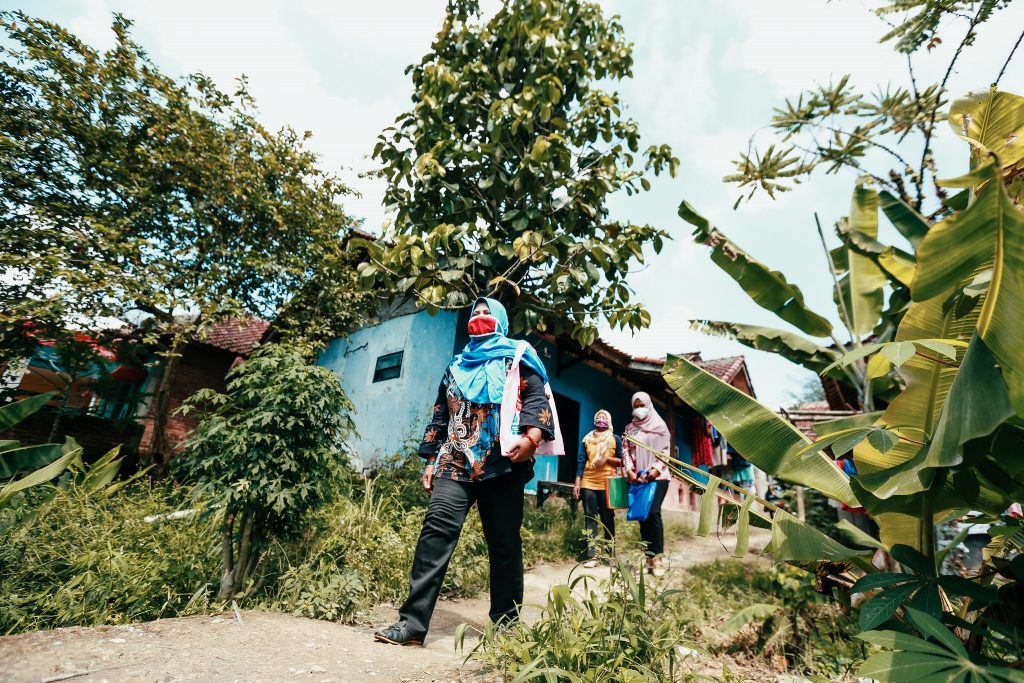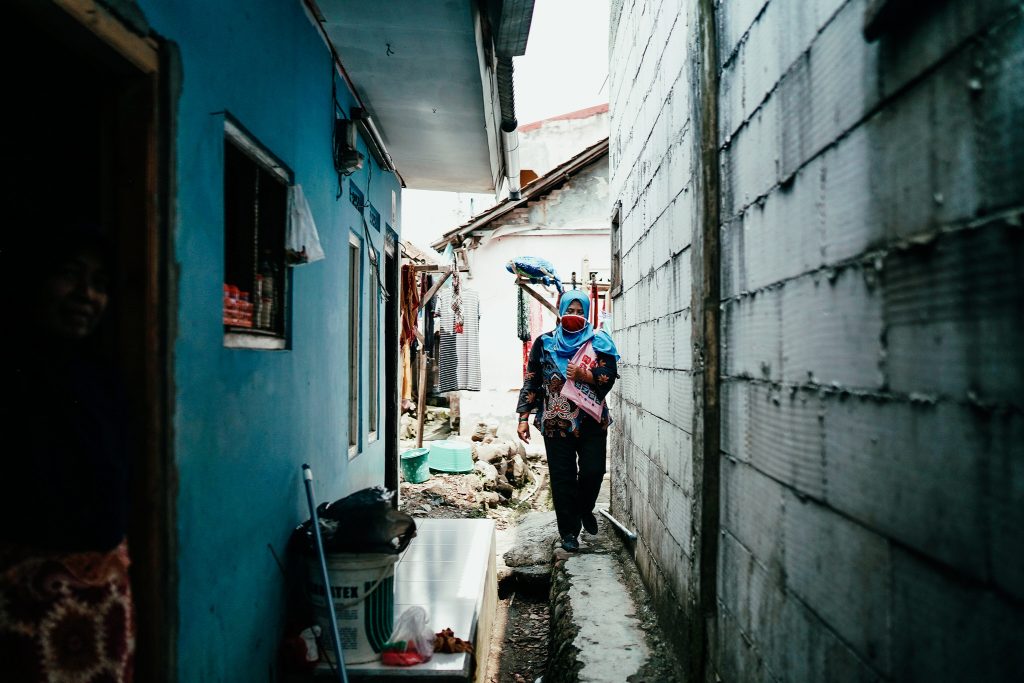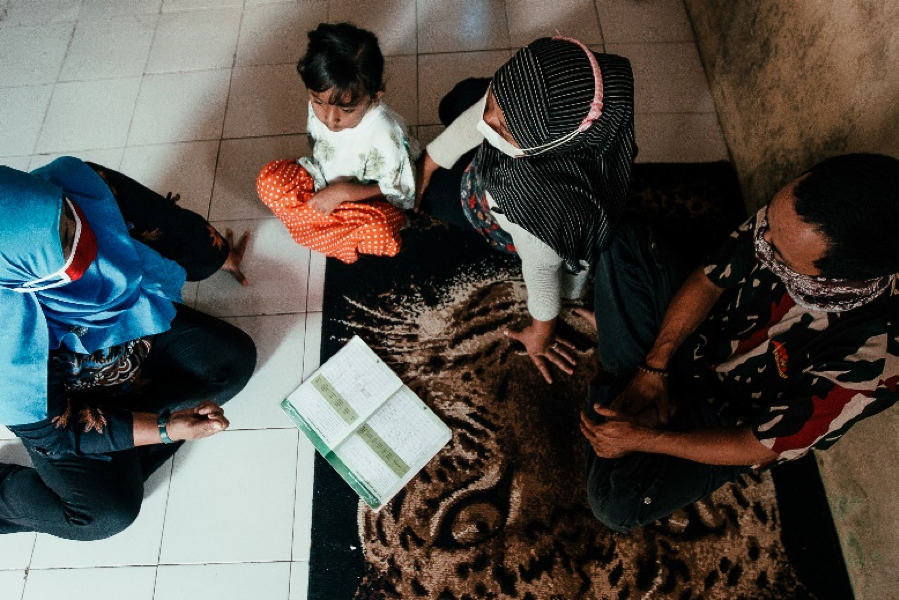 The COVID-19 pandemic has not dampened their spirits or motivation to interact with the community. However, now they make sure they wear masks and remind each other of important health protocols before starting their community visit.
Walking through narrow lanes, kaders like Pawana are an important and integral part of the Indonesian health system. According to a report in CHWCentral, in 2018, there were more than 173,000 active village health posts and more than 500,000 trained kaders across the country. Kaders also help conduct the monthly village health post sessions. In these sessions, families with pregnant mothers and children under five gather every month to be checked and receive essential health care services, such as vaccinations, that are provided by village midwives with the help of kaders. Outside of these sessions, kaders carry out follow-up visits in the community, attend community committee meetings and update their health post's service utilization data and health registers.

Today, Pawana has come to meet Sofiyah, who is in her third trimester and the mother of a young child. Pawana knows she needs to prioritize visiting this mother and her family to ensure they are well prepared for the upcoming delivery.

Pawana carries a tote bag with materials that help her share important health messages and essential schedules for pregnant mothers and families with children under five. A must-have in Pawana's tote bag is the MCH Handbook that she gives to families. With Sofiyah, she reviews information in the handbook about proper nutrition and care for her child, along with pregnancy danger signs, depicted in bold colors. She also emphasizes the necessity of seeking care at the primary health center if one or more danger signs occurs. The MCH Handbook is also distributed for free at Indonesia's primary health centers when pregnant mothers visit for antenatal care.
Because the SHARE training emphasizes the importance of communication, conversation and discussion, Pawana encourages mothers and their husbands to ask questions so they understand and are sure about what they should and should not do for their family's health.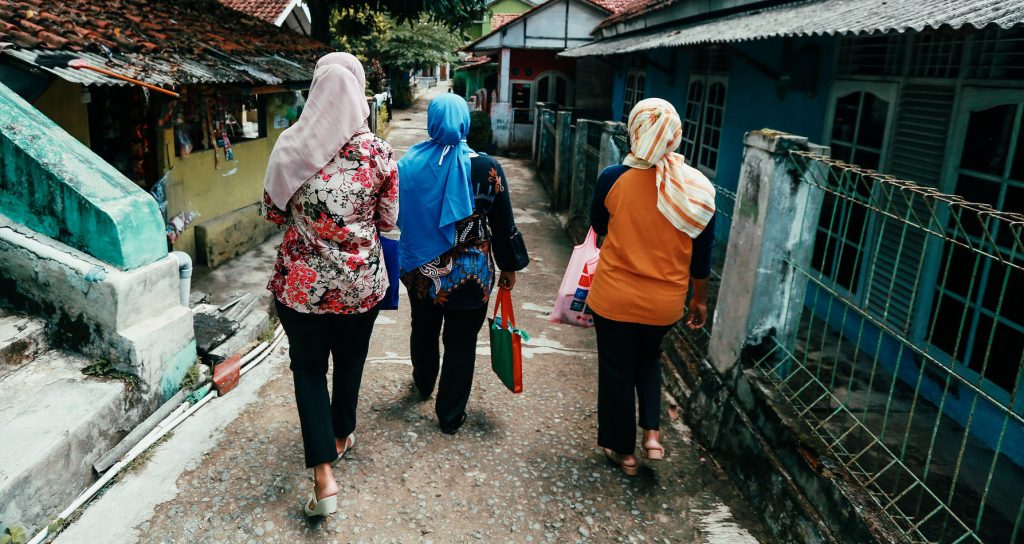 With the sun beginning to set, Pawana and her colleagues gather again. As they make their way to their own homes and families, they chat about the day's visits. They share not only ideas, but also a sense of accomplishment from having achieved their daily target and knowing that they have helped to improve community health and wellbeing.
---
COVID-19 Update: The reporting and photos for this story predate a recent government-issued emergency regulation in response to the increasing number of COVID-19 cases in Indonesia. Intensified restrictions have reduced citizen mobility, impacting health services, home visit monitoring and activities in health posts.
---
Photo credits: Syane Luntungan
Jhpiego believes that when women are healthy, families and communities are strong. We won't rest until all women and their families—no matter where they live—can access the health care they need to pursue happy and productive lives.
Donate now!