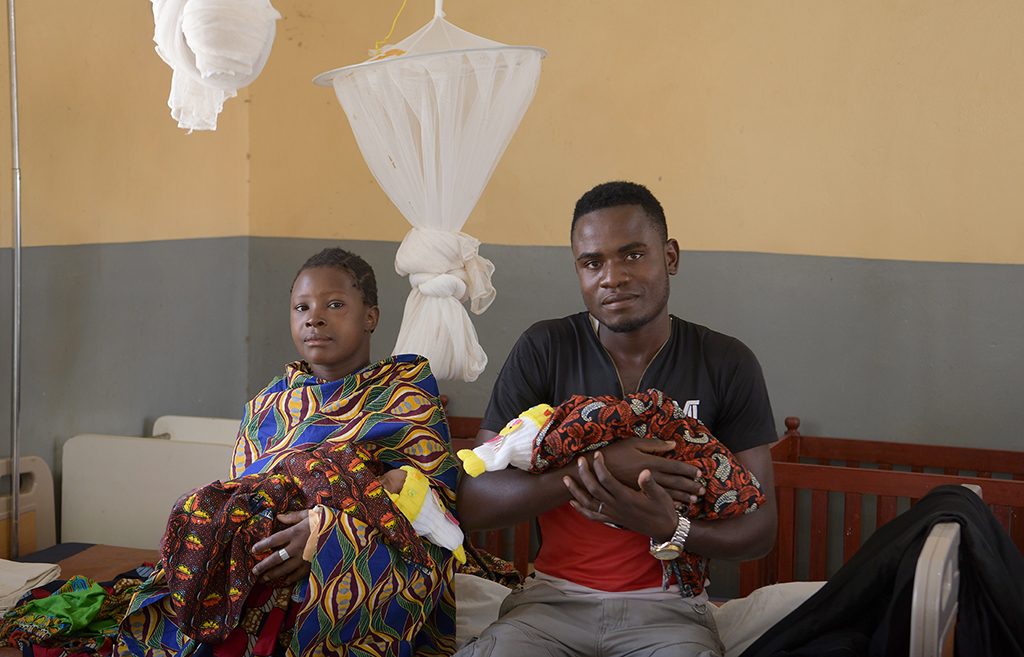 Geita, Tanzania—Everything seemed to have gone well when Leah Joseph gave birth to healthy twins at Kharumwa Dispensary in Geita region, in northern Tanzania. Until she began to bleed excessively.
Midwives assisting Leah noticed a uterine tear that happened during delivery. After unsuccessfully trying to stop the bleeding, they called for an ambulance to transfer her to Geita Regional Referral Hospital. Leah needed an emergency blood transfusion, which was not available at Kharumwa Dispensary.
With sirens wailing, the ambulance jolted along an unpaved road for 100 kilometers to reach Geita. An accompanying midwife monitored an intravenous line she had started on Leah, while Gideon Deus kept a worried eye on both his wife and the couple's newborn twins.
Leah was unconscious. She had lost a lot of blood.
Excessive bleeding after childbirth, also known as postpartum hemorrhage, is the most common reason mothers die during childbirth in Tanzania. The risk of maternal death is high in rural areas where comprehensive emergency obstetric care (CEmOC) is lacking, and safe blood transfusions and caesarean sections are not readily available nearby.
Even in health facilities designated to offer CEmOC, health care providers often lack the confidence to manage emergencies and complicated referrals.

For instance, Geita region had the worst maternal and newborn health indicators in Tanzania in 2015.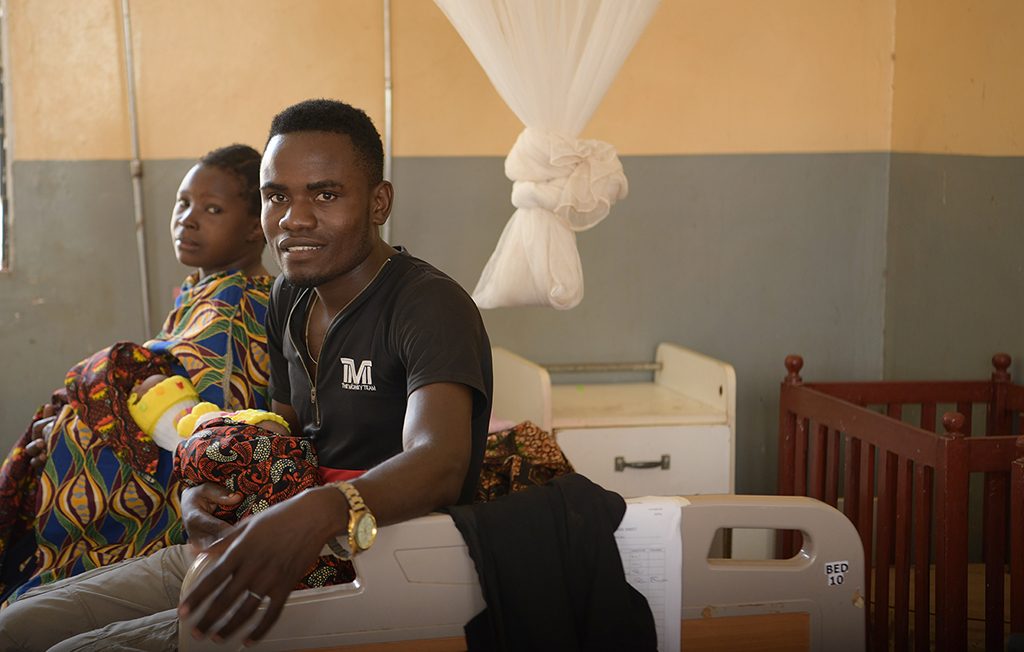 The solution was to empower health care providers in Geita with skills to competently manage excessive bleeding and other pregnancy-related complications, such as pre-eclampsia and infections. To achieve this, beginning in 2016, the U.S. Agency for International Development's (USAID's) Boresha Afya Project partnered with the President's Office–Regional Administration and Local Government and with the Ministry of Health, Community Development, Gender, Elderly and Children. The project's focus on health care providers has improved the quality of the region's health system and built resilience, ensuring life-saving services now and in the future.
"In the period of two years, since we started working with USAID Boresha Afya–Lake/Western Zone, we have done very well and were among the top five best performing regions in the last quarter of 2018," said Peter Tango, Geita Region Reproductive and Child Health Coordinator.
Health care providers in this previously poor-performing region now lead their peers in routine administration of oxytocin immediately after delivery, a standard lifesaving practice to prevent excessive bleeding.
"At the same time, we have seen an increase in the number of hospital deliveries [in Geita], as more pregnant women now get antenatal care in time and receive high-quality services from skilled health care providers," Peter added.
Sixty providers—including doctors and midwives like Restuta Bushaijabwe, who has worked at Geita Hospital for 10 years—have benefitted from the on-the-job training, mentoring and routine supportive supervision that Boresha Afya offers.

"It was difficult [for us in the past] to manage cases like postpartum hemorrhage and pre-eclampsia cases," said Restuta, the labor ward in-charge. "We ended up having so many deaths."
USAID's Boresha Afya project, managed by the nurse-led Jhpiego, resulted in an immediate reduction of maternal deaths at Geita Hospital, she reported, adding: "From January to March of this year [2019], we received about 12 [pregnancy-related] complicated cases and competently managed them. No one died."
Restuta and her team were ready and able to save Leah's life when she arrived at Geita Hospital.
"I was so worried," her husband Gideon recalled. "I have never seen my wife in such suffering. I thought I was going to lose her."
Leah, who had delivered the couples' two older children without problems, never expected that this time her survival would depend on an emergency referral. She is grateful for the skilled care she received, and that her husband, who had accompanied her to the clinic for antenatal care, knew how to support her when she needed it most.
"I thank God, I am alive," she said. "And so are my babies."
Frank Kimaro is a communication officer for Jhpiego Tanzania.
Jhpiego believes that when women are healthy, families and communities are strong. We won't rest until all women and their families—no matter where they live—can access the health care they need to pursue happy and productive lives.
Donate now!