Ever since she started working as a midwife in 2008, Patricia Nwadike knew it was vital that she have the skills necessary to stop severe bleeding after childbirth. Then, as now, the top direct cause of maternal death in Nigeria, and across all of sub-Saharan Africa, was postpartum hemorrhage.
However, global data indicate that a stealthy and silent killer is creeping up in the rankings: noncommunicable diseases (NCDs), which are now important indirect causes of maternal mortality.
"Pregnant women with NCDs, such as diabetes and hypertension, have been neglected, and [the cost has been] mothers' lives," Nwadike says.
The proportion of maternal deaths due to indirect causes is increasing in Nigeria, even as women continue to die of direct causes, such as severe bleeding after birth. Approximately 5–10% of pregnancies are complicated by hypertensive disorders. Women diagnosed with gestational hypertension, diabetes and pre-eclampsia/eclampsia face a much higher risk of developing cardiovascular disease, type 2 diabetes, complications in future pregnancies and dying prematurely.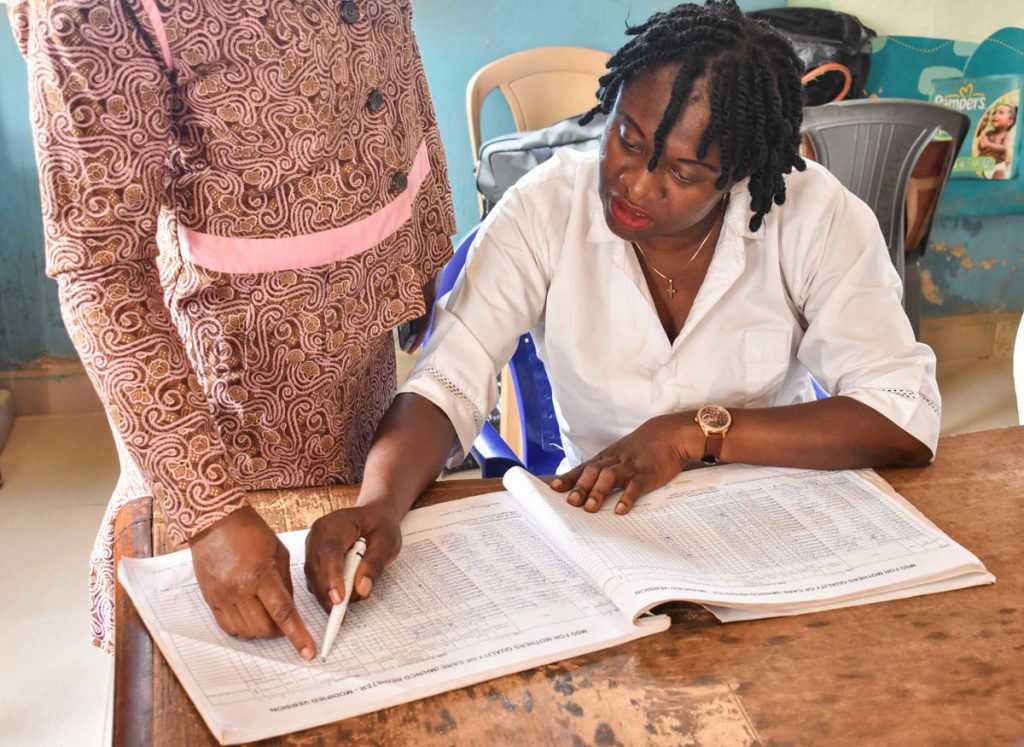 A survey led by Jhpiego in Nigeria as part of the Reducing the Indirect Causes of Maternal Morbidity and Mortality (RICOM3) project found that a majority of women were unaware of the dangers these conditions pose to their health, pregnancy and after. And only a small proportion of women with identified risk factors and/or diagnoses knew of their status. It documented that many health providers don't routinely screen for chronic conditions and risk factors, such as obesity in women of reproductive age, including pregnant women, because they don't recognize them as critical to a woman's health. Also found were gaps in service readiness, health worker knowledge and confidence, and quality of antenatal care (ANC).
RICOM3 developed a comprehensive strategy to address these issues, including a new training approach for health workers who provide ANC in 20 health facilities in four districts in Lagos State and the Federal Capital Territory (FCT).
Nwadike, a staff midwife at Dutse Alhaji Primary Healthcare Centre in Abuja, FCT, and other frontline ANC providers once paid little attention to documenting women's body mass index (BMI), blood pressure and blood sugar, heedless as they were about the risk factors associated with NCDs.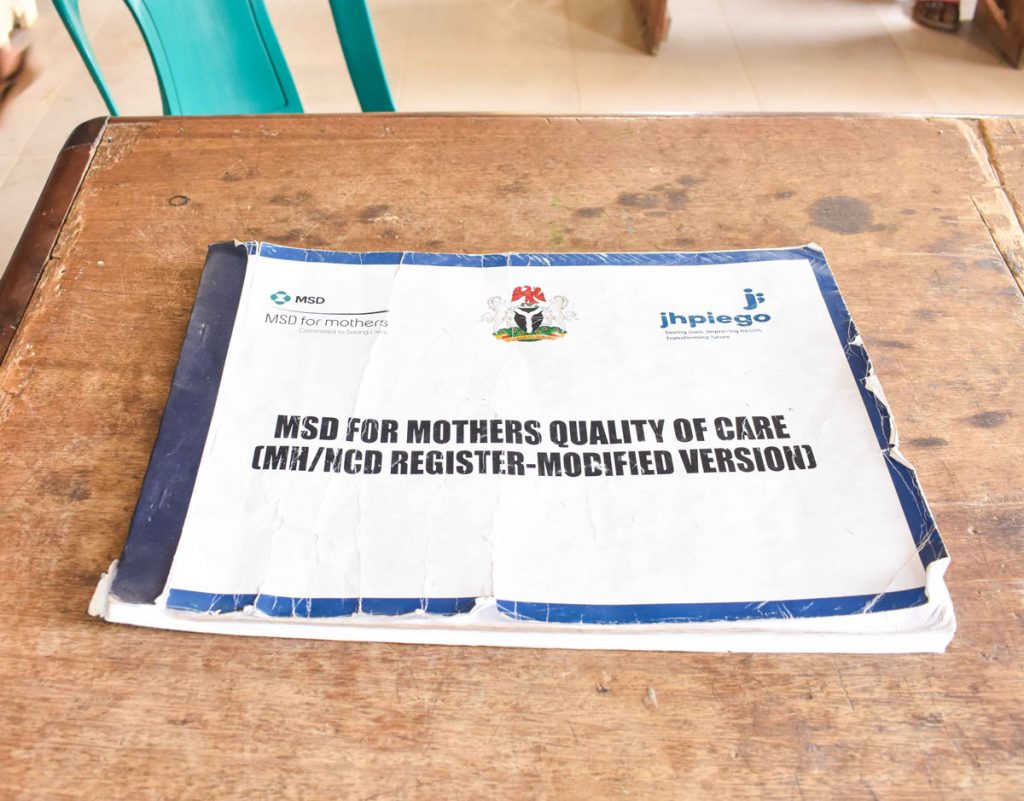 The RICOM3-supported training helped Nwadike and her team, who see an average of 80 ANC clients per week—about 30 new clients and 50 returning—to understand how critical it is to educate and support women to prevent or manage high blood pressure and other indicators of NCDs. The goal: to eliminate preventable maternal deaths and morbidities due to indirect causes associated with NCDs.
"Before the RICOM3 training, I was not measuring the blood glucose and BMI [of clients] because I did not know the importance," Nwadike says. "But I now know. So I am now doing it. Once I notice that a mother has high indices of the measurement, I educate her on the need to change her lifestyle and diet, and I monitor her. I also educate her on the danger of her condition, and [if needed] refer her [for specialty care].
"Now I have the contact number of the head of the ANC unit in Kubwa General Hospital, and we have been working together without any problems. [During training,] we also learned about proper filling of the referral forms."
Supported by funding from MSD, and implemented by Jhpiego, along with consortium partners mDoc and the Health Strategy and Delivery Foundation, the RICOM3 program* is testing a quality of care model to improve prevention, early detection and management of NCDs and risk factors in women of reproductive age across the maternal and reproductive health care continuum.
Provider capacity-building includes onsite training and supportive supervision by subnational managers, as well as interactive virtual training sessions with cardiologists, endocrinologists and other experts to reinforce knowledge and support case-based learning and mentorship. Based on the Project ECHO (Extension for Community Healthcare Outcomes) model, the virtual training connects groups of community providers like Nwadike with maternal and NCD experts in real time on a biweekly to monthly basis.
Since Nwadike's participation in RICOM3-supported activities, she now ensures that all pregnant women visiting her antenatal clinic are assessed for NCDs and risk factors, including a blood pressure check at every ANC visit and periodic blood tests to check for diabetes and anemia. She and her staff make sure to record and flag pregnant women with NCDs and risk factors to ensure regular follow-up and coordination of care with specialists as needed.
"The training that we received from this project has now given us more knowledge about the importance of the NCDs," Nwadike says. "People, especially women, are dying more as a result of NCDs than even the communicable diseases."
*The program is funded by MSD, through MSD for Mothers, the company's $500 million initiative to help create a world where no woman dies giving life. MSD for Mothers is an initiative of Merck & Co. Inc. of Kenilworth, N.J.
Chibugo Okoli is the deputy country director for Jhpiego Nigeria and MSD project director. Chioma Oduenyi is the director of gender equality for Jhpiego Nigeria. Priscilla M. Ikparen, a nurse and health management specialist with Jhpiego Nigeria, works as a quality improvement consultant for RICOM3.
Jhpiego believes that when women are healthy, families and communities are strong. We won't rest until all women and their families—no matter where they live—can access the health care they need to pursue happy and productive lives.
Donate now!