Mulu Abraha opened an app on her smartphone as she started asking questions of a pregnant woman who had come for her first antenatal care visit. After a few taps on the screen, she was able to estimate the age of the woman's pregnancy and the expected day of delivery. Abraha is a community health worker, known in Ethiopia as a health extension worker—a secondary school graduate who has received one year of training to provide basic health care.
In another room, Letebirhan Girmay, Abraha's colleague, was using her smartphone to measure the pulse rate of an eight-month-old baby, following the treatment standards that were already loaded into her phone.
Health extension workers like Abraha and Girmay are part of the Ethiopian government's flagship National Health Extension Program that is committed to bringing essential health care services to communities throughout the country.
However, just two years ago, nearly half of the country's 157 health extension workers couldn't adequately explain the basic maternal and newborn health care services that should be provided in the community. Their lack of knowledge was due in part to a shortage of appropriate learning materials, which affected their performance and competence in delivering quality care to women and children.
"In our workplace, we do not have many reference materials or job aids. We also do not have health professionals to consult. This has been a big problem for us for a very long period of time," said Bizu Tadele, a health extension worker from Kilteawlalo District, Tigray Region, who was in Abraha's training class.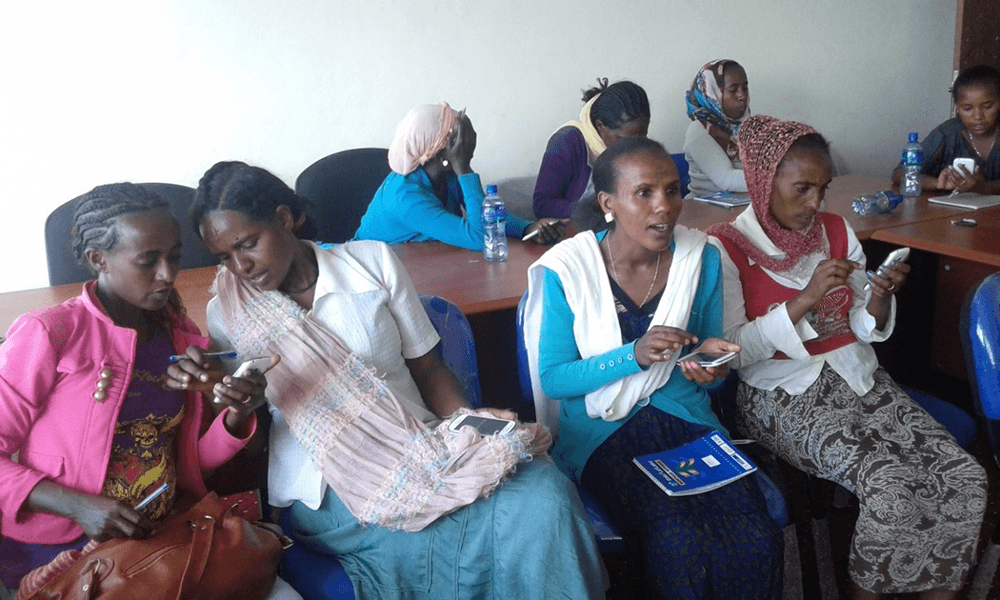 To bridge this gap in the Tigray Region, the Digital Campus Project, which is funded by the U.K. Department for International Development, worked with Jhpiego and the Dr. Tewelde Legesse College of Health Sciences to train health extension workers on an open source, smartphone-based learning platform. The app, OppiaMobile, delivers educational content, videos and quizzes so that health extension workers can strengthen their skills. Learning modules can be downloaded on a smartphone for offline access. When an internet connection is available, quiz scores are sent back to a server at the college where trainers review and track the users' progress.
Since the project began in 2015, all 157 health extension workers have been trained using the app—the results have been dramatic. The passing rate has more than doubled, with over 90% excelling in their exams, and the quality of care they provide has improved. Now, Azeb Amdu, Tadele and their fellow health extension workers can easily use a smartphone to assist them in their work.
The project also trained faculty at the college on the use of smartphones to monitor and assess their students' knowledge of maternal and newborn content. Students, in turn, learned how to use smartphones to access quizzes, photos, videos and other training materials. Moreover, the project has supported health extension workers through procurement of phones and accessories, translation of major training materials into the local language and has provided ongoing technical support on how to access the OppiaMobile learning platform.
"This phone is always with us. In our college, there was a shortage of textbooks and we shared one book for five. [The phone] helped us to improve our knowledge and skills because it is easily accessible for reference. The videos are also very easy to understand," said Amdu.
Because most health extension workers live in rural areas that lack electricity, the project provides solar lanterns so they can have light to study and provide quality health care services, and it can charge their smartphones.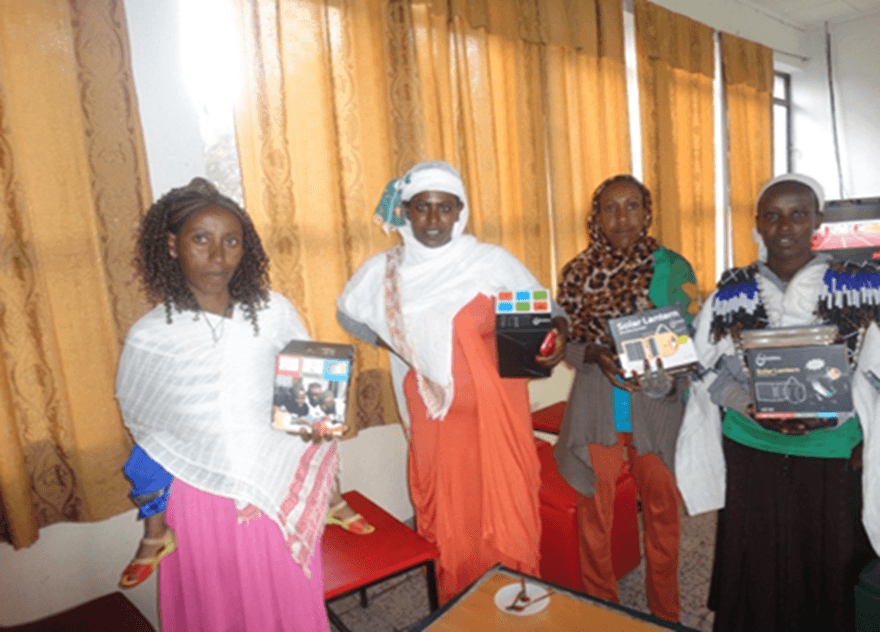 Today, nearly all 157 health extension workers are providing services with support just a tap away. "This phone…is now like my partner," said Tadele.
Jhpiego believes that when women are healthy, families and communities are strong. We won't rest until all women and their families—no matter where they live—can access the health care they need to pursue happy and productive lives.
Donate now!