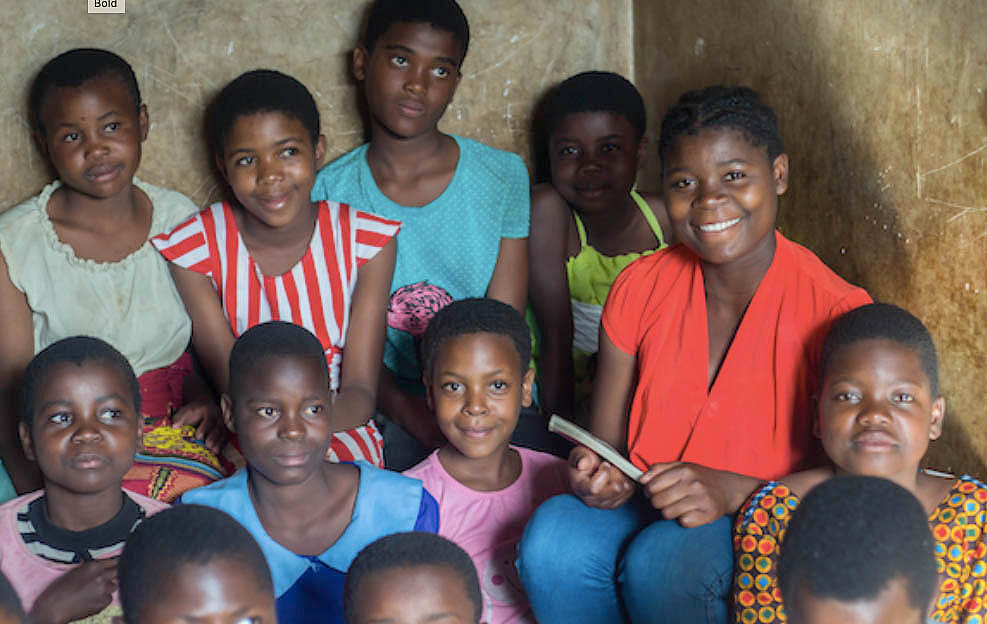 Bangwe, Blantyre District, Malawi—"It all started because of peer pressure," Rabecca Bika, 17, began. The Tikondwe Go Girls club responded with a collective nod. Of the 21 teens attending, 14 had babies and a half dozen were married. They had lived similar versions of the story Rabecca was sharing.
Buoyed by her peers' unflinching support, Rabecca recalled a time not so long ago when all her friends had boyfriends who seemed to shower them with money to buy snacks, clothes, phones and hair ornaments—the kinds of things her own family could not afford. Getting a boyfriend seemed like a good idea to Rabecca, then 15. She had just started secondary school. She also started seeing Alexander, a 20-year-old taxi driver.
She knew less than nothing about reproductive health, about protecting herself from pregnancy and disease. When her older man assured her that nothing would happen from having sex just once, she was convinced. Until the morning sickness started. Then she was shocked.

"I got confirmation of my pregnancy at Bangwe Health Centre in the second month," Rabecca said. "I remember crying all the way back home. I blamed myself for giving in to my boyfriend, and for failing to fulfill my dream of becoming a medical doctor one day."
Rabecca quit school, gave birth to a baby boy and moved in with her boyfriend. At 16, she did her best to take care of herself and her baby, despite that Alexander often didn't provide for even their most basic needs.
"Whenever I asked him about money for food," she said, "he would beat me."

She was often hungry, and always ashamed—mostly for disappointing her parents. They had encouraged her to work hard in school and lift herself out of poverty.
Thankfully, she met Tadala Ngozo Phiri, a community volunteer who invited Rabecca to a meeting of the Go Girls club. Tadala, 25, had cared enough to track her down and remind her that she had been a brilliant student. She belonged back in the classroom, Tadala had said.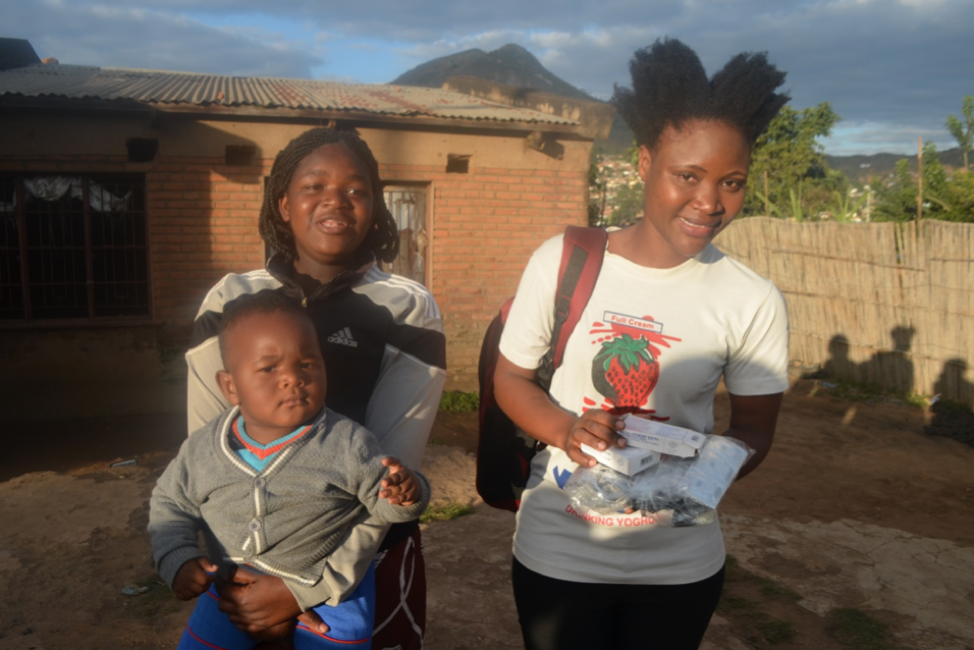 Rabecca was impressed by Tadala's knowledge, which was born of experience. She too had had a son when she was just 16. And now, here she was, mentoring dozens of young women and organizing six Go Girls clubs—all while pursuing a career in journalism.
"I never hesitated and went back to my parents to start afresh," Rabecca said.
Tadala is one of 25 community-based agents working in Malawi for Jhpiego's Gateway project, funded through the US President's Emergency Plan for Aids Relief (PEPFAR) DREAMS initiative. DREAMS—which stands for Determined, Resilient, Empowered, AIDS-free, Mentored, and Safe—aims toward an AIDS-free future for girls and women by targeting poverty, gender inequality and sexual violence, as well as a lack of education and self-confidence. The evidence shows why out-of-school teen mothers like Rabecca are a priority. In some countries, girls are up to 14 times more likely to be infected with HIV than boys their same age. And, girls account for two-thirds of new infections among young people in sub-Saharan Africa, according to PEPFAR data.

Tadala stationed herself on the frontlines in the war against HIV and teen pregnancy when she went back to school after her son turned 2.
"I never wanted to see any other girl become pregnant like me," Tadala said, explaining her first steps on the path to becoming a trained community-based agent, informed about her health, confident and self-reliant.
She passionately encouraged friends and classmates to concentrate on their studies, to steer clear of sex and unplanned pregnancies. Her teachers noticed how effective she was, and asked her to reach out to more girls in other classes. When she graduated, the head of her village recognized her as a champion of reproductive health for adolescent girls and young women. He selected her to work on behalf of One Community, which mobilizes the DREAMS-funded Go Girls clubs.
"It was my dream come true," Tadala said.
After two weeks of community-based training, she felt competent that she could mobilize young women in her community. She was not only eager, but also better informed to advise girls about everything from family planning services to sexually transmitted infections (STIs), including HIV.
"Girls who do not have a personal understanding of their sexual and reproductive health are less likely to succeed in education and economically," Tadala explained. "In the clubs, I take time to nurture young women ages 15 to 24, to help them focus on improving their lives."
She's driven to empower all girls with information and contraception, and especially to reach those who aren't as fortunate as she.
"I got so lucky that my parents insisted that I go back to school after raising my baby for two years," Tadala said, alluding to the fact that many girls are forced into marriages after becoming pregnant.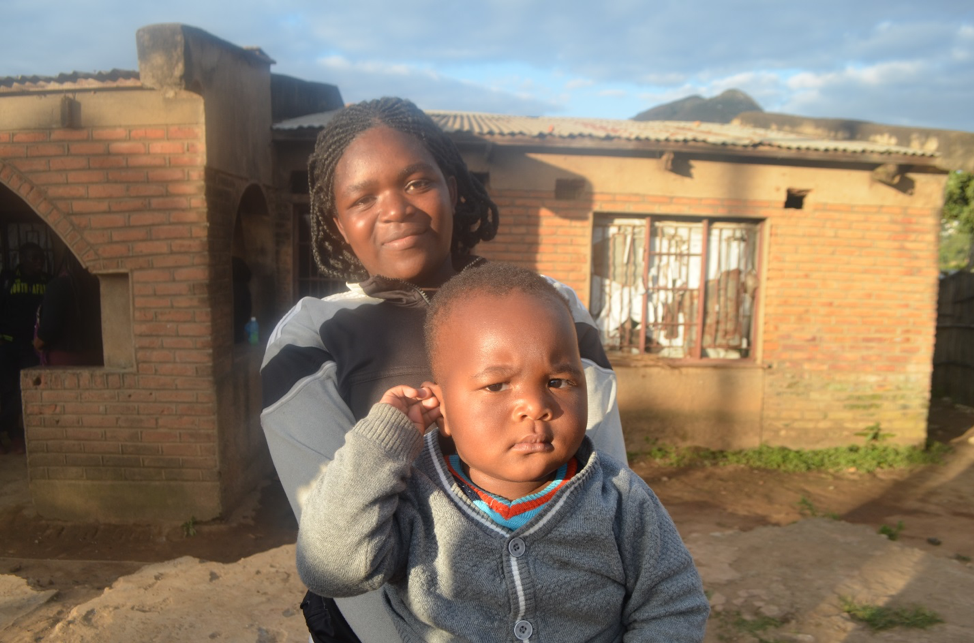 In fact, at least 50 percent of girls in Malawi are married before the age of 18, according to National Youth Council of Malawi. And teens account for more than 35 percent of all pregnancies.
To combat the peer pressure and lack of knowledge about reproductive health—leading factors behind the teen pregnancy problem—Go Girls clubs provide friendly reproductive health services to girls right in their own communities.
Since September 2018, Jhpiego, through Gateway, has reached 2,286 girls like Rabecca, who plans to return to school when the new academic year begins in September.
"I am determined that one day I will realize my dream of becoming a medical doctor," she says. "The fact that I am not alone, that I can still change my future and that I am well-informed on how to prevent unwanted pregnancy and STIs like HIV is so reviving."
"I am certain I will accomplish my dreams."
Sarah Sakanda is a Communication and Knowledge Management Specialist for Jhpiego in Malawi. Maryalice Yakutchik is Jhpiego's Communications Manager.
Jhpiego believes that when women are healthy, families and communities are strong. We won't rest until all women and their families—no matter where they live—can access the health care they need to pursue happy and productive lives.
Donate now!