A conversation with Dr. Virgile Kikaya about global health security
Infectious diseases know no borders. As director of Jhpiego's office in the Democratic Republic of the Congo (DRC), Dr. Virgile Kikaya knows this well. The DRC shares borders with nine countries. Throughout the COVID-19 pandemic, Kikaya has used his expertise in global health security to help the DRC respond to the pandemic. In a conversation with Jhpiego's Cole Bingham, Kikaya discusses the ongoing threats to the health of people around the world. This conversation has been edited for length and clarity.
What's one of the biggest disease threats to the world right now, and what should we be doing more of to stop it?
I wish health practitioners could know what the biggest threat coming is, but we don't have a crystal ball. So, we look at the past to predict the future. Of course, we've seen how COVID has impacted humanity at a great scale. So, I would say one of the biggest threats emerging might be a virus with a high potential for transmission, possibly airborne, that quickly affects a big number of people.
Perhaps, the biggest threat is that attention shifts to one pathogen during an outbreak, while health is so much broader and largely requires continuity of care—meaning we lose progress we've made in health. We shift priorities. We shift programs and services—mothers are still dying from childbirth, especially in low-income countries — and that shift presents a big risk, beyond just a single disease.
You work in the DRC around global health security. I know it has a lot of components: emergency preparedness, border security, improving laboratory capacity and so on. What's the end goal?
In one sentence, I would say global health security is the capacity of health systems to predict, prevent, detect and respond to threats and recover.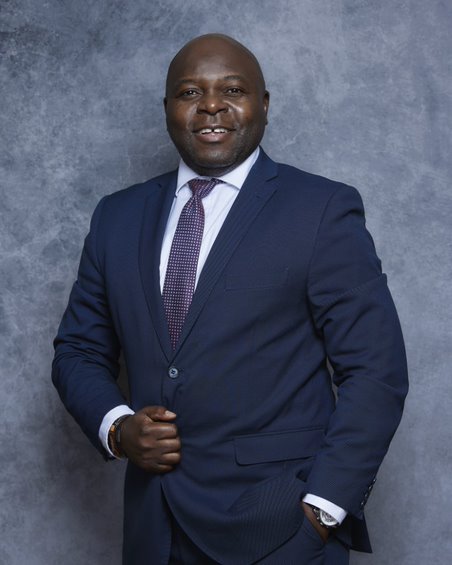 Global health security has so many components, and depending on what you do, your background, what sector you engage in, you can get lost. But to put it simply: global health security is the capacity we have to detect, prevent and respond to diseases and other incidents that have an impact on the health of a population.
In our program in DRC, we operate by supporting the Ministry of Health to improve preparedness. And that's really broad. You want to make sure that surveillance systems are up to date and capable of disease detection; to have systems that integrate routine management of health services; and to have the capacity to activate emergency response when needed. That's your capacity to have rapid-response teams that are ready to operate and go into action in the field when a threat is detected. You need a center of operation, a chain of command, so when you have a threat, the chain of command allows for timely, effective coordination.
Beyond surveillance and emergency preparedness, you need to have a laboratory network that is capable of taking unusual tests and filtering that information back up to decision-makers.
You mention border security, it's really to look at how we collaborate between countries at a transnational level to ensure that we can all protect ourselves. As we saw with COVID, we live in one world and are impacted by things happening on every continent.
One of the good things about global health security is that we are on the same ship — and people realize you can invest in your own system, but there's a need to look at the global village in which we live and ensure that all parts of the village are secure.
The DRC is the largest country in sub-Saharan Africa. Does that make global health security harder? Does it make global health security more urgent?
The DRC is a massive country — we have nine countries we share borders with. We have the second largest forest after the Amazon and very diverse flora and fauna. And, we have a population estimated at 90 million.
And, as in so many countries, the pressure of population and demography causes mixing of  humans, insects, animals, microbes, etc., in a constantly changing environment, which leads to the emergence of new diseases. But also, with a weak health system, ensuring surveillance of current diseases and system preparedness in such a large country is a challenge. DRC is also a fragile state, impacted by insecurity and conflict. Its capacity to identify new threats and respond to them requires support.
You mentioned that the DRC has nine borders. Why do borders matter?
First, entry points are areas where the movement of population is high, including at airports and seaports. In DRC's case, the land borders have nine different systems, with different languages in some instances. Even just sharing information is challenging. All that increases the risk of not being in a position to control properly those different entry points. A risk from one country can migrate to another country.
Also, as borders are porous, particularly in DRC, people might not go through official entry points. They have their own ways of trading, of migrating, to visit family across a border. That increases the risk of the spread of disease if there is an outbreak.
What's the role of Africa in driving the dialogue around pandemics, around global health security?
There has been a lot of work done in Africa; disease outbreaks are not new to us, with or without resources to properly respond. When it comes to the health system, because of the repetitive need to protect against diseases —for example,  there have now been, what, 13 outbreaks of Ebola virus disease that the DRC has responded to—there is a lot of expertise in how to organize, how to respond, how to trace contacts, how to communicate, how to sensitize communities around these diseases.
If you look at Mpox, the DRC has had an outbreak of Mpox in one province and now that Mpox has been declared a Public Health Emergency of International Concern, the DRC could share its experience.
I know you've done a lot of HIV work. How did that experience lead you into global health security?
HIV programming is one of the most organized systems. Interventions—the health systems, the communication, the systemization—at all levels are well-defined, clear and always improved by research.
Global health security is not that new, but it was a bit neglected until we started facing global pandemics—beyond HIV and TB. Global health security has to go through that same process of organizing, defining interventions, different trainings at different levels of the health systems and communities. I think the way the HIV world is organized—from funding, research, implementation and advocacy—can be brought to global health security for greater impact.
How do we prepare for the next pandemic?
Nobody saw Covid-19 coming. But we know that there will be a public health emergency or disease threat. Which one it will be, we don't know. The question is definitely, how do we prepare?
Let's learn from the response to Covid-19. Let's assess the gaps and shortfalls at global levels and use that experience to better prepare for the future.
And we should also continue to look at universal health coverage and ensure access to services, equitably, so that no one is left behind.
What have you learned about leadership in global health?
You need to be proactive, to ensure that you can quickly organize yourself to address any sort of incident that you might come across.
You need to focus on coordination. You need to be able to coordinate across sectors. In global health security, we must be able to invite other sectors — the military, border security, private agencies, environmental experts. We are all human and we face the same benefits and threats from the planet. A good leader has to recognize that they don't live in a bubble and pull together these different experts toward one single goal: to respond to threats.
Virgile Kikaya is Jhpiego's Country Director in DRC. Cole Bingham is the Senior Communications Manager.