By Maryalice Yakutchik and Joan Nduta with reporting by Susan Martinez
Small Jobs, A Big Start
Juba, South Sudan — Zita's soap business makes spot-on sense in a full-circle kind of way.
When she was a girl, her mother took in laundry to earn money so that Zita and her sisters could eat and go to school.
Zita's father, who had many wives, had little to do with Zita and her sisters. With their mother, the girls had to fend for themselves.
Zita's eldest sister married to escape her family's dire situation. Zita's friends advised that men would pay for sex, and she should earn money that way, like they do.
Resisting peer pressure, Zita opted to help her mother by ironing people's clothes, sewing bed sheets and selling tea at the roadside.
It was hard to stay safe.
"An old man who used to call me 'my wife' caught me by force once when I was coming back home," she said. "I started screaming. A woman nearby came out of her house and I ran away. I was crying and I was afraid on my way back home. I had two friends that I trusted and I told them what happened. They said … 'You see your mother suffering, so allow this guy to have your body and he will start helping your family and your mother.'"
Zita rejected her friend's advice. She wanted to help her mother and pay her own school fees—and stay true to herself.
DREAMS showed her how.
A New Dream
Determined, Resilient, Empowered, AIDS-free, Mentored and Safe (DREAMS) is an initiative funded by the President's Emergency Plan for AIDS Relief (PEPFAR) and operating through the U.S. Agency for International Development's Adolescents and Children HIV Incidence Reduction, Empowerment and Virus Elimination (ACHIEVE) project. ACHIEVE is a global consortium led by Pact with partners Jhpiego, Palladium, No Means No Worldwide and WI-HER. Since 2020, Jhpiego has worked in South Sudan through DREAMS to empower adolescent girls and young women, ages 10 to 24, who face economic hardship by offering the knowledge and skills needed to make healthy choices and remain HIV-free.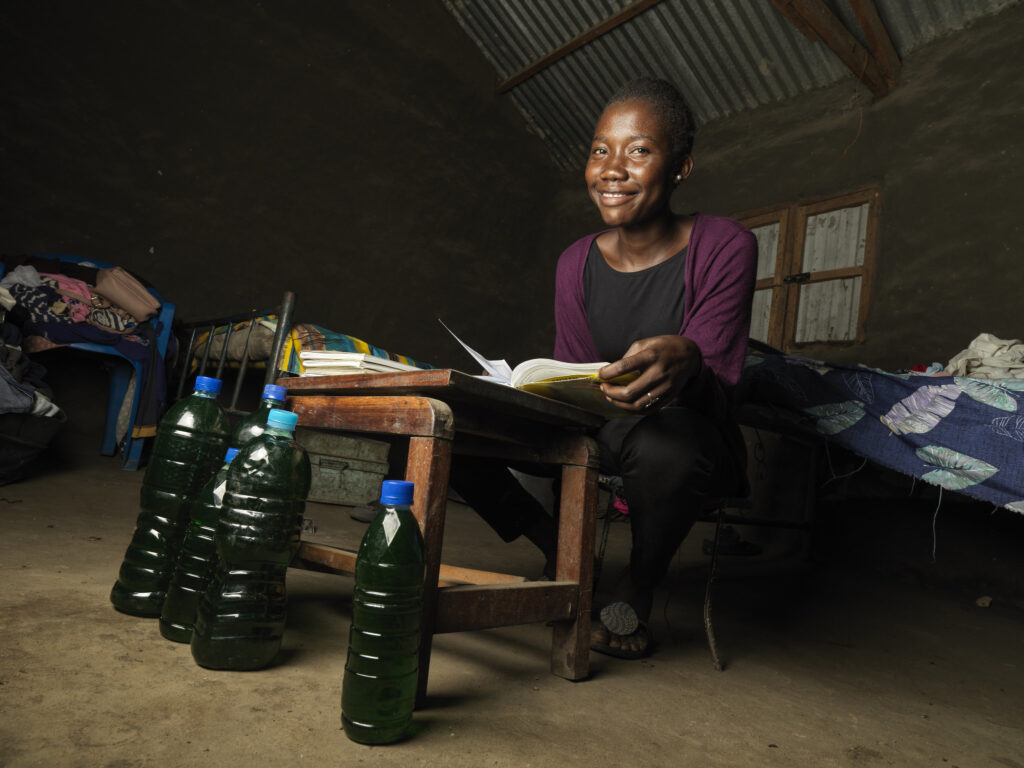 DREAMS features a community-based curriculum that offers economic strengthening interventions, such as financial literacy and business and vocational skills. The initiative also provides mentoring on, sexual reproductive health, family planning, communication skills, HIV prevention and other services such as HIV testing and risk screening, referrals for psychosocial support and sexually transmitted infection screening and treatment.
"When I joined, I was able to go to hospital to check my HIV status, and I learned how to make liquid soap," Zita said. "I chose to make liquid soap because immediately after finishing it you can go to the market and sell it."
Reaching Girls in South Sudan
Zita is one of 2,133 adolescent girls and young women in South Sudan to have completed the primary package of life skills education delivered through the empowerment and livelihoods for adolescents curriculum. These sessions are held in 138 safe spaces in Juba County.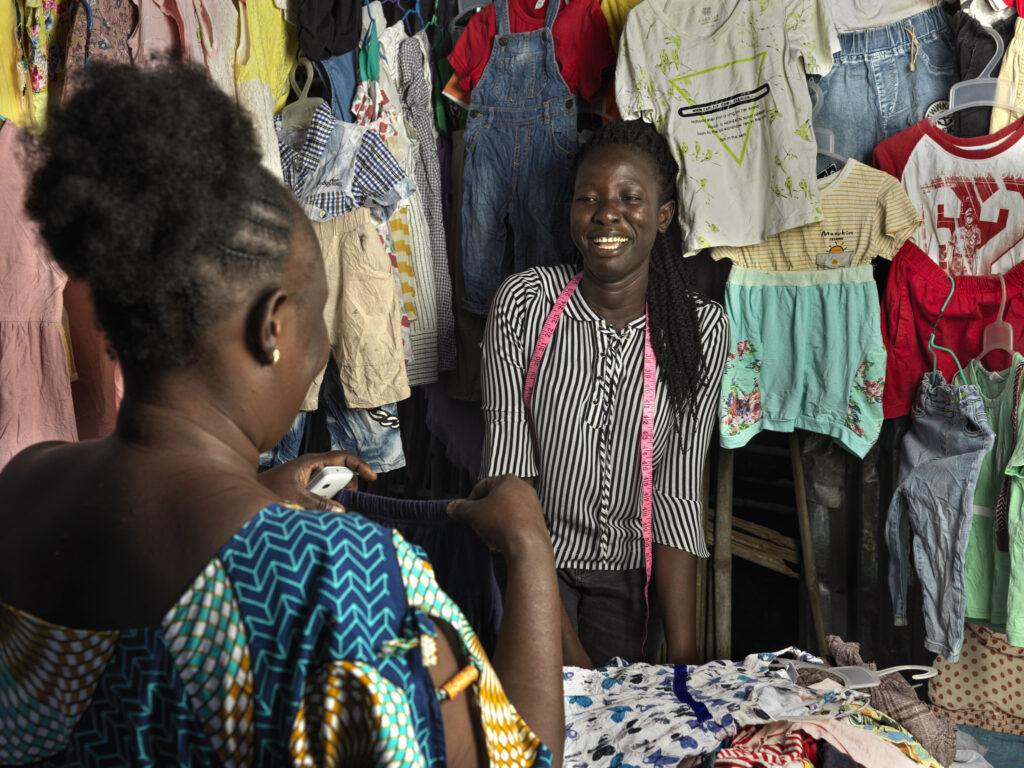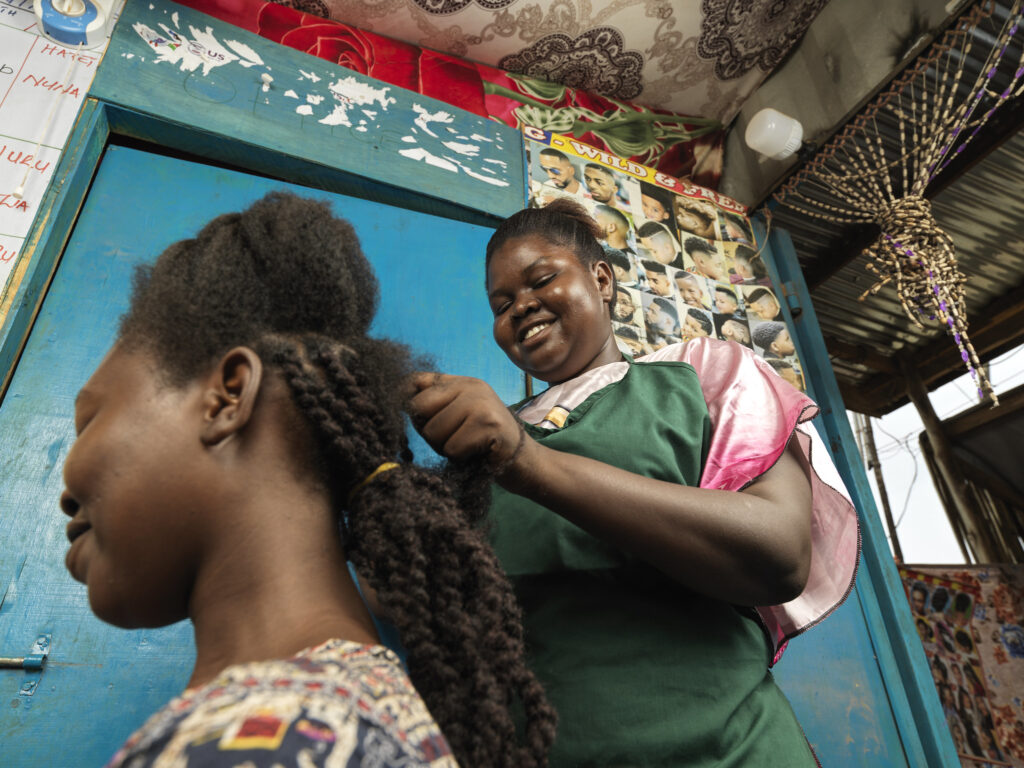 In addition, Zita is among 1,980 to have completed the financial literacy module, which is part of the economic strengthening package. Financial literacy and subsequent courses open career pathways in entrepreneurship, wage employment and apprenticeships.
"Thanks to my liquid soap business, I could finish high school. Now, I'm 19 and I've started university."

Zita, DREAMS participant
Of those who competed financial literacy, 947 adolescent girls and young women went on to take courses in tailoring, hairdressing, sandal making, juice making and liquid soap production. Zita is one of 318 entrepreneurs running income generating activities, while 134 are working for businesses as hairdressers and tailors and eight are apprentices/interns at the Radisson Blu Hotel, a five-star hotel in Juba, the capital and largest city in South Sudan.
A Peer Mentor
Zita also works as a community facilitator and ambassador for DREAMS, having been selected from a pool of beneficiaries to engage with and mentor her peers.
"When I told my mother that I was promoted to facilitator, she started crying," Zita said. "They were tears of joy."
Earnings from her soap business and the DREAMS program help cover fees at the university where she is studying accounting and finance.
"My mom has suffered so much in life, so my dream is to build her a good house and buy her a car," Zita said, bubbling with plans for the future. "Only after that I want to get married.
"Now that I am financially independent, there is nothing that can make me be with someone to get 'help.'"
As a role model to other girls in need of help, Zita is clear: "Don't listen to bad influences, believe in yourself."
---
Through DREAMS, Jhpiego serves adolescent girls and young women across South Sudan as well as Botswana, Cote d'Ivoire, Lesotho, Malawi, Mozambique, and Namibia.
In 2023 in South Sudan, our DREAMS goal is: 4,023 girls and young women enrolled, and 2,440 completing the primary package of life skills education.
ACHIEVE South Sudan is designed to bridge gaps in South Sudan's pediatric HIV treatment and care, such as ensuring sustained viral suppression, which helps keep people healthy and prevents transmission, and safeguarding the future of children who are infected with HIV and other children prioritized by PEPFAR, including adolescent girls and young women.
---
Maryalice Yakutchik is a senior editor at Jhpiego USA, Joan Nduta is the senior communications manager for Jhpiego's Africa Region, and Susan Martinez is a communications consultant.