2021: Putting Midwives in the Spotlight, International Photo Contest
Sponsored by the International Confederation of Midwives, UNFPA and MOMENTUM
Putting Midwives in the Spotlight, International Photo Contest
Midwives and nurses make up 50 percent of the global health workforce and deliver a staggering 80 percent of health care to communities across the globe. Submit your photos to illuminate the ways midwives make an impact worldwide. Whether you're a midwife, work with midwives, receive care from a midwife, or just know a midwife — show us photos that document all that midwives do!
---
PRIZES
FIVE Grand Prize Winners
$400 (USD) or a GoPro or an iPad
Themed Photo of the Week
$50 USD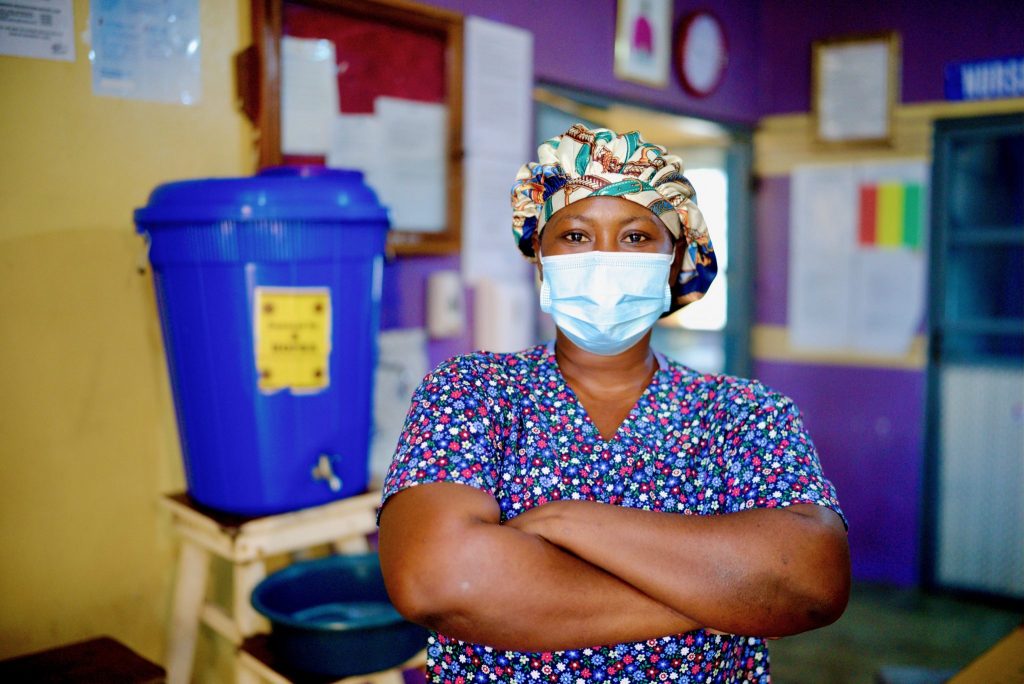 ---
THEMED WEEKS
Submitting photos during these weeks does NOT exclude your ability to win a Grand Prize
#COVIDMidwives || January 25 – February 1
COVID-19 has affected every area of healthcare, show us how you're continuing to provide care during this pandemic.

#FutureMidwives || February 8 – February 15
Not a midwife yet, but you're on the path? Dream of becoming a midwife? Document your journey!
#WhereIMidwife || February 22 – March 1
Midwives are EVERYWHERE. Show us where in your community YOU midwife!
#MentorMidwives || March 8 – March 15
Are you a Mentor Midwife, or currently being mentored? Show us what it's like to impact future midwives.
#MidwivesAndMoms || March 22 – March 29
Midwives are passionate, dedicated and courageous…so are the mothers and families they care for. Show us whose lives you've changed.
---
HOW TO ENTER
In order to submit your photograph, you must post it to Instagram, Facebook or Twitter tagging @Jhpiego and using the hashtag: #MidwivesInFocus. If you're entering one of the weekly themes, you must additionally include the theme's hashtag for the week you are entering. Entering a category does not exclude you from also winning a top overall prize. Photographs do not have to be current. If you have a strong entry from many years ago, we will consider it. However, preference will be given to more recent photography.
No Limits
There are no limits to the number of photographs you may enter, but we encourage you to choose your best.
High Resolution
In order for your photo to be used in live galleries or other events, you must be able to share a high-res file upon request.
No Mail
Please do not mail us hard-copy submissions, we will not accept them. Scans of non-digital photographs are acceptable if posted digitally.
---
CONSENT & PRIVACY
For photographs in which a patient(s), client(s), provider(s) or other person(s) is recognizable, all individuals included in the photograph must provide clear, informed verbal consent for the photograph to be taken and to be posted publicly on social media and/or used for advocacy purposes in journals, publications and presentations.
Without this consent, please do not post your photograph. Offering respect and privacy to all subjects is of the utmost importance.
We do not encourage or condone and will not consider photographs that violate a subject's right to privacy. Contest entries must follow all applicable laws and policies regarding photography and the use of social media in and around the workplace.
---
TERMS
#MidwivesInFocus Photo Contest begins January 12, 2021, to April 1, 2021 at 5:00pm Eastern Standard Time. By submitting an entry, each contestant agrees to the rules of the contest and states that he or she is 18 years old or older.

Photography Rights
You retain your rights to your photograph; however, by entering the contest, you grant Jhpiego a royalty-free, world-wide, perpetual, non-exclusive license to publicly display, distribute, reproduce and create derivative works of the entries, in whole or in part. Any photograph reproduced will include a photographer credit.
Deadline
The contest begins on January 12, 2021. All entries must be posted to social media (Instagram, Facebook or Twitter) using the hashtag #MidwivesInFocus by 5:00 PM Eastern Standard Time on April 1, 2021.
Judging
Photo entries will be judged based on creativity, quality, originality, responsiveness to the prompt and overall impact. Each week Jhpiego and partners will select a single "photo of the week" winner based on the weeks theme. At the conclusion of the contest, a panel of judges will select the five Grand Prize Winners.

Jhpiego will notify winners via direct messaging on their social media account, and by tagging winners in a post.
Prizes
Any prize notification or prize deemed as undeliverable will result in the awarding of that prize to an alternate winner.
You May Be Featured
Jhpiego and contest partners/sponsors may select photos to highlight on their social media channels, website, in print or live events surrounding the State of the World's Midwifery initiative and the International Day of the Midwife, May 5. In these cases, photographers will be contacted directly and asked to confirm permission prior to use of the photo.
---
Photos: Jhpiego/Emmanuel Attramah