The thought crossed Puja Malakar's mind that she might lose her job. But for this community health officer (CHO) and nurse, the idea of a young woman, alone, in labor and at risk of losing her life and baby, compelled her to act swiftly.
Selflessly.
It was 9 a.m. when the call came in to the Ayushman Bharat-Health and Wellness Center (AB-HWC) Kachuchara in India's northeastern state of Tripura. Malakar was just about to leave with her team and a police escort for a day of scheduled home visits to families quarantined because of COVID-19. A frontline community health worker known as an accredited social health activist (ASHA) was on the line. She frantically described an exhausted woman in pain, with no skilled birth attendant to help, despite that she was about to give birth.
Public transport was shut down. Local villagers who might have loaned a vehicle to take her to a health facility were locked down.

The woman needed help.
Malakar called one ambulance, then another. None was available.

"Everyone's focus was on COVID-19," Malakar explains. "We were strictly told to do all our duties as instructed. I kept on thinking they [supervisors] would say I should have tried harder to arrange for a transport and resumed my duties.
"But I just could not abandon that pregnant woman."
Malakar is among the countless frontline health care providers whose round-the-clock work presents no end of challenging decisions during this difficult time, when resources are beyond stretched. She and other CHOs throughout India are playing a key role in ensuring the provision of essential reproductive, maternal, child and newborn health services amid the pandemic.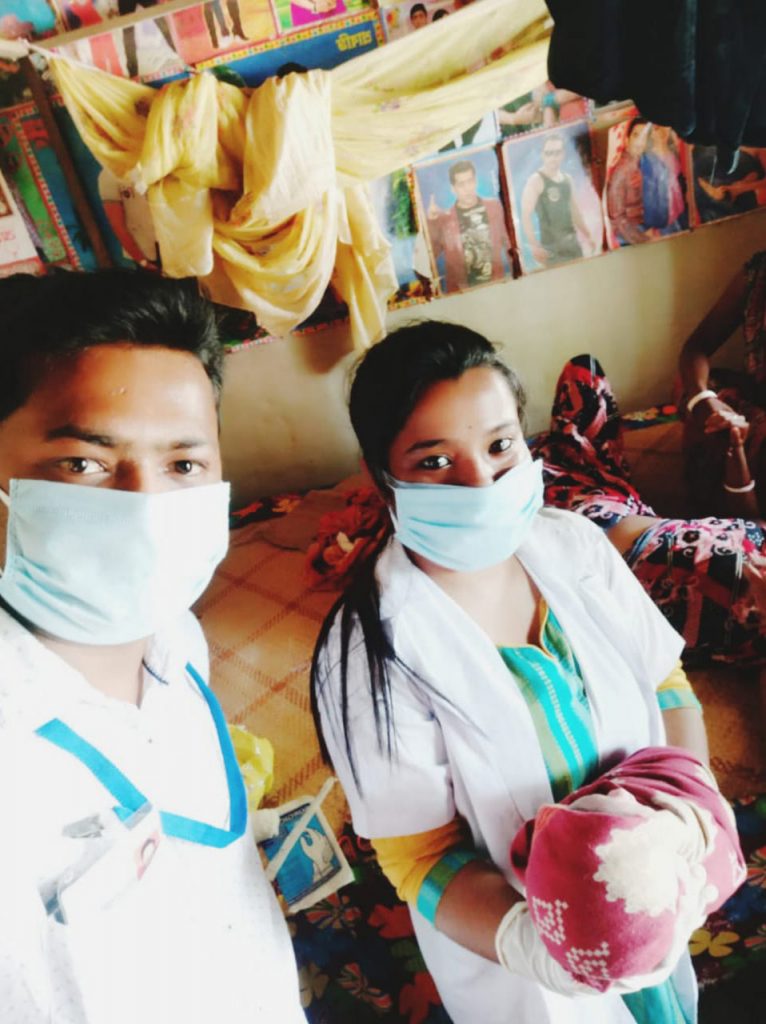 Ignoring her fears about losing her career, Malakar left straight away for the woman's house. A multipurpose worker on her team drove her on his bike. She carried the essentials with her: roller gauze, a sterile blade, cord and Betadine antiseptic. By phone, she instructed the ASHA to warm some water and gather clean cloths.
When Malakar reached the young mother, the baby was crowning. The nurse immediately set about delivering the baby, which involved delayed cord clamping and delivery of the placenta according to protocol, all while ensuring safe and hygienic practices.
Finally, an ambulance arrived. After ensuring that the mother and baby were stable, Malakar sent them off with the ASHA to the primary health center to be seen by a medical officer.
Then, the nurse got started with her workday, as planned, resuming COVID-19 duties.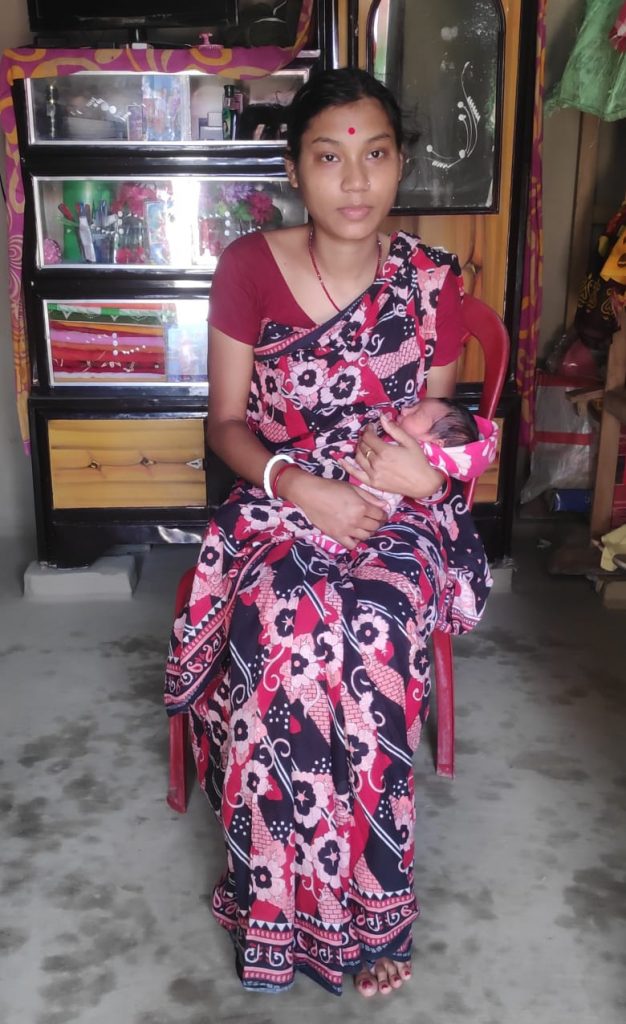 Malakar attributes her confidence, strategic decision-making and new clinical skills to a half-year certificate course in Community Health for CHOs implemented by Jhpiego and funded by the US Agency for International Development's NISHTHA: Transforming Comprehensive Healthcare in India project. NISHTHA also is providing specialized training for CHOs to equip them to respond safely and effectively during the COVID-19 pandemic.
"I became a CHO because I knew I could make right decisions and impact people's lives," Malakar says. "I am extremely happy that I took the right decision that day and was able to save two lives."
Dr. Shreeporna Bhattacharya is a program officer in family planning and reproductive health for Jhpiego India. Krithika Murali is a documentation officer for Jhpiego India. Maryalice Yakutchik is Jhpiego's communications manager. Arindam Saha, a program officer in family planning and reproductive health for Jhpiego India, also contributed to the story.
Jhpiego believes that when women are healthy, families and communities are strong. We won't rest until all women and their families—no matter where they live—can access the health care they need to pursue happy and productive lives.
Donate now!