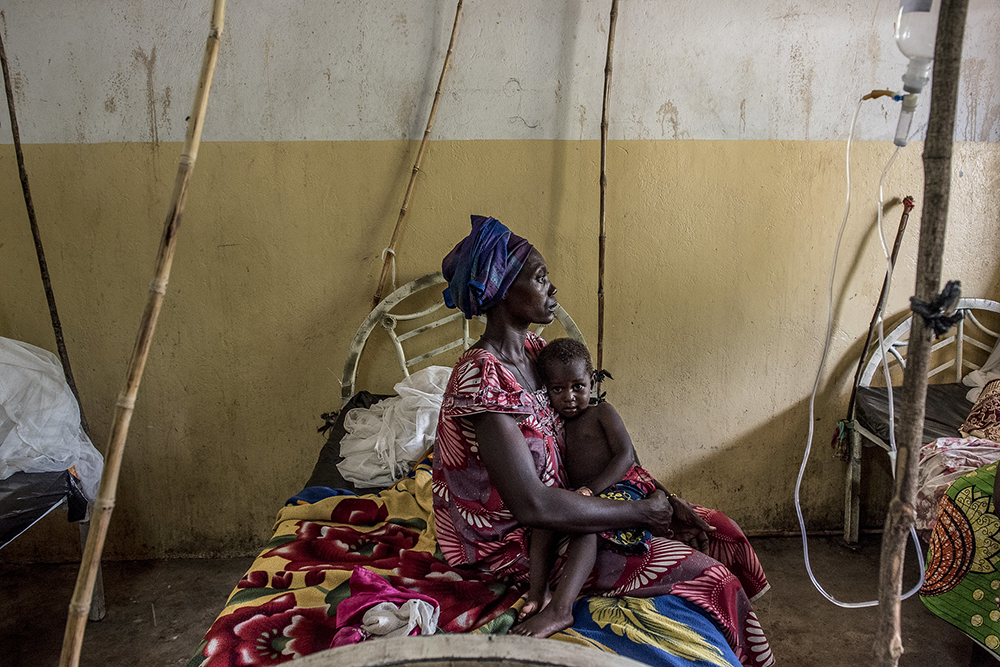 Jhpiego's Dr. Chris Morgan was in the virtual room October 6th when the World Health Organization made a historic announcement: approval of the first-ever malaria vaccine for children in areas of high transmission. For a public health expert who has worked for decades at the intersection of immunization and malaria treatment, it was an incredibly exciting moment. "This vaccine will be lifesaving in countries where much of Jhpiego's portfolio sits," said Morgan, Jhpiego's immunization lead. "We call on global development partners—both those supporting immunization and those working for malaria control—to invest in the broader application of this vaccine, alongside other tools for malaria control."
While not perfect—the vaccine reduces the risk of contracting malaria by 40% and severe disease by 30%, and requires four doses—it has the potential to save tens of thousands of children's lives annually. One of the world's oldest and deadliest infectious diseases, malaria takes the life of a child every two minutes—nearly all of them in sub-Saharan Africa. As the effects of climate change increase alongside resistance to the drugs and insecticides traditionally used to fight malaria, this tool will be key to accelerating progress, which has plateaued in recent years.
The new vaccine will work best when deployed in conjunction with other malaria control measures, with which Jhpiego has deep experience."

Dr. Gladys Tetteh, Jhpiego's malaria director.
Jhpiego has long supported programs in malaria endemic countries, providing pregnant women with preventive treatment and children with seasonal malaria chemoprevention. Across the 22 countries where Jhpiego is combatting the disease, the organization works to reach children and adults with prompt malaria confirmatory testing and appropriate treatment. In 2020 alone, these efforts are estimated to have averted more than 26,495 deaths.
Adding this new vaccine to Jhpiego's malaria arsenal will expand our ability to reach the most vulnerable—pregnant women and children under 5—and bring the world closer to ending malaria for good. For thousands of families in malaria endemic countries, another way to safeguard the health of their children from malaria cannot come soon enough—the vaccine was in development for 30 years.
As a young doctor in Ghana, Tetteh saw too many children die from severe malaria. "I have joy in my heart," she said. "As tears roll down my face for the many lives already lost, I reflect on a Ghanaian proverb my mother once told me, 'ntɛm bi yɛ, nyaa bi ɛnso yɛ,' which means a quick response is good but sometimes slowness or delays allow some perfection. I am proud to lead Jhpiego in joining the global effort to end malaria using a widened malaria fighting arsenal."
Dr. Chris Morgan is a pediatrician and a Senior Technical Advisor, Immunization at Jhpiego.
Dr. Gladys Tetteh is a medical doctor and Director, Malaria at Jhpiego.
Jhpiego believes that when women are healthy, families and communities are strong. We won't rest until all women and their families—no matter where they live—can access the health care they need to pursue happy and productive lives.
Donate now!