More than 393,000 men and youth in Malawi have received comprehensive HIV prevention services, including voluntary medical male circumcision (VMMC), through Jhpiego's years of commitment to high-quality, client-centered care.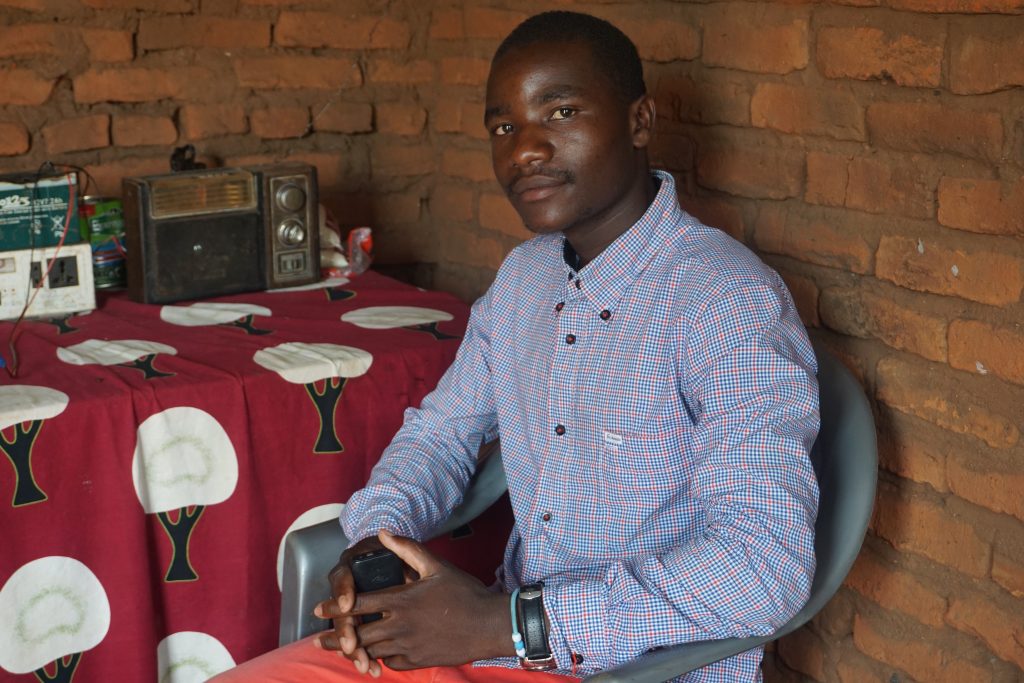 The 393,425 clients who voluntarily chose circumcision with Jhpiego represented nearly half of all the VMMCs performed in Malawi over the past 7 years. That's an achievement built on rigorous education and counseling, evidence-based care, safe and effective practices and dedicated HIV counselors. Jhpiego, in partnership with the Ministry of Health, worked in seven high HIV-prevalence areas to reach men and teenagers between the ages of 15 and 29—a group most likely to be exposed to the virus and acquire HIV. Of those circumcised, 76 percent fell into this population.
With support from partners and funded through the U.S. President's Emergency Program for AIDS Relief, U.S. Centers for Disease Control and Prevention, U.S. Agency for International Development, U.S. Department of Defense and World Bank/National AIDS Commission, Jhpiego offered a comprehensive service package of HIV counseling and testing, circumcision, treatment for other sexually transmitted infections and information about safe sex, as well as other health screening services.
"Since 2012, Jhpiego has been supporting the Ministry of Health in providing quality VMMC services. . . Malawi has made incredible progress to prevent and treat HIV/AIDS [and] I am glad to report that Jhpiego is among the partners who have accelerated the impact of HIV prevention through this intervention," said Martin Kapito, the National VMMC Coordinator for Malawi. "This is a milestone for the Ministry of Health as well as Malawi, whose prevalence of HIV infections remains high at 9.2 percent."
At least 850,356 Malawian men and adolescents across the country have been circumcised since Malawi began its program in 2012. Studies have shown that VMMC reduces female-to-male HIV transmission by approximately 60 percent.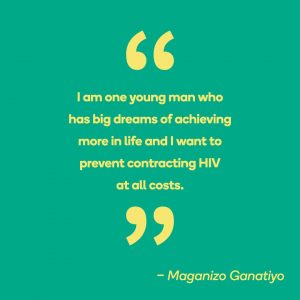 Men mobilizing men
With a focus on providing male-centered care, Jhpiego has helped Malawian men and youth reduce their lifetime risk of HIV infection and improved their health-seeking behavior. Among those who received VMMC services was Maganizo Ganatiyo, a 22-year-old aspiring national football player from Lilongwe district who visited the Malingunde Health Center during an HIV prevention outreach activity. He came after previously meeting a community mobilizer who explained the health benefits of VMMC. Maganizo was curious to learn more.
"Before meeting Pearson Banda a dedicated community mobilizer for Jhpiego, I never knew circumcision was so important in preventing transmission of HIV," said Maganizo who was raised in a tribe where circumcision is not the norm.
In Maganizo's village, Chibimphi, and many surrounding communities, there are numerous misconceptions about circumcision and young men shun the procedure.
"When Pearson approached me at my house, I was so skeptical . . . I immediately told him I was not interested and [then] he asked me a question, 'What if circumcision could assist you in preventing HIV . . .?'"
Maganizo wanted to hear more. Pearson, the Jhpiego-trained mobilizer, explained in detail the benefits of VMMC, most notably how it reduces the risk of female-to-male HIV transmission. "This caught my interest because I am one young man who has big dreams of achieving more in life and I want to prevent contracting HIV at all costs," he said.
Maganizo said he also learned about other benefits of VMMC that include prevention of cervical cancer for female partners, prevention of other sexually transmitted infections and promotion of hygiene.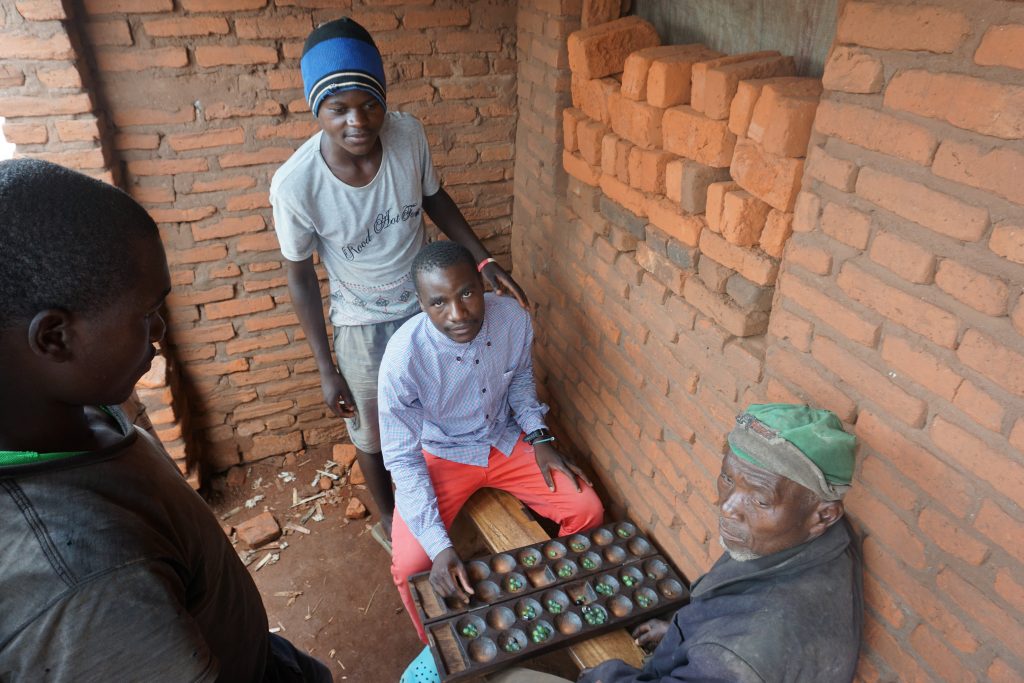 In addition to one-on-one meetings with young men, Pearson and other mobilizers reach out to traditional leaders to discuss VMMC as a safe, effective means of HIV prevention, a one-time procedure with lifelong benefits.
"As custodians of culture in the communities, traditional leaders are our first target to be [educated] about the benefits of VMMC," said Pearson. "The leaders, whose decisions are respected and regarded so highly, then help with passing on the message about the benefits of VMMC, and hearing about VMMC from their leaders assists people to take up VMMC."
A champion for his community—and someday his football team
As for Maganizo, his education on HIV prevention and his positive experience at the Malingunde Health Center has led him to champion the benefits of VMMC. He has encouraged his football teammates to undergo the procedure for their health, and seven out of 11 have since been circumcised. That's helping others realize a bright future for them and their families.
Of his dream to be a professional football player, Maganizo says, "This requires me to be in good health all the time and VMMC is the perfect way for me to stay healthy."
Jhpiego believes that when women are healthy, families and communities are strong. We won't rest until all women and their families—no matter where they live—can access the health care they need to pursue happy and productive lives.
Donate now!