Marta Cuna, a community-based lay counselor, pulled out her tablet and tapped the PISAUDE app to check on a client's record. She was following up on teenager Isabel Tete who had tested positive for HIV at home but never showed up at the health facility to begin treatment and access other HIV services.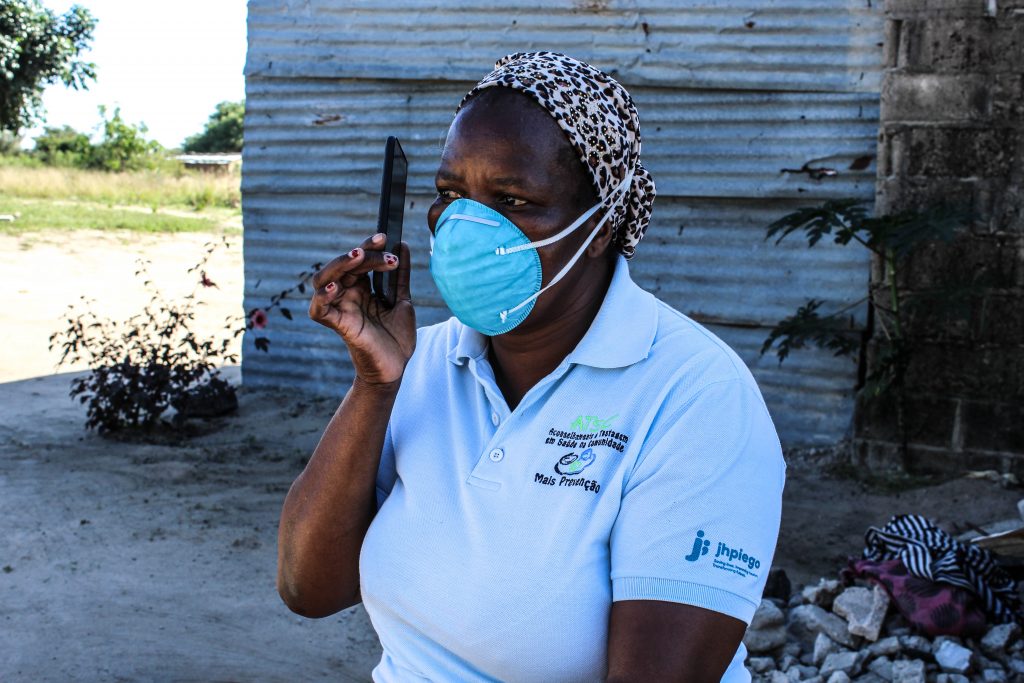 Tete, 17, had understood the clear instructions to start taking antiretrovirals immediately. Stigma, along with the fact that she lacked money to pay for transport to the facility, stopped her from following through, however.
"I was afraid someone could see me in the clinic and want to expose my status to people I know in the community," Tete explained.
Cuna knew it was urgent for her client to seek care. But she could not reach out to the young woman in person as she normally would because the Mozambique Ministry of Health had restricted home visits for community-based counselors due to COVID-19.
Aiming to convince the reluctant teen to take action, Cuna relied on persistence and PISAUDE. The Web-based platform allowed for meticulous tracking of her efforts and her client's response—or lack thereof.
Using the app, developed by Jhpiego with the Ministry of Health, she recorded the personal barriers that Tete was facing in seeking care, as well as her own multiple attempts to connect the teen with treatment. She also made note of contacting Tete's mother by phone about taking her daughter to the clinic for HIV services.
Cuna followed up an initial call with two more and even offered to pay for transport in an effort to get them both to the clinic. Finally, in early May, Tete sought care, with her mother, Cristina Tembe, by her side.
Tembe explained that as a mother, she needed to share her own HIV status to convince her daughter to seek treatment.
"I reminded her of those days, years ago, when I was very sick, weak and looking bad before initiating the treatment so she could see that I am alive and healthy to take care of her and her brothers," said Tembe.
She told her daughter: "Don't be afraid to go to the health facility and take HIV medicines because I am also taking this medication. I am here to help you."
At the facility, the mother and daughter learned about the benefits of antiretroviral therapy and the importance of adherence and retention. Tete initiated treatment and took a pregnancy test, which came back positive. As a result, she was screened for other infections, counseled about prevention of mother-to-child transmission of HIV and received medication for the next three months.
Tembe was pleased to hear about a grandchild on the way, and she and her daughter thanked the counselor for her patience and persistence.
"I wouldn't know I am pregnant if I hadn't come to the clinic," Tete said. "I learned that my baby was at high risk of getting HIV if I hadn't initiated the treatment."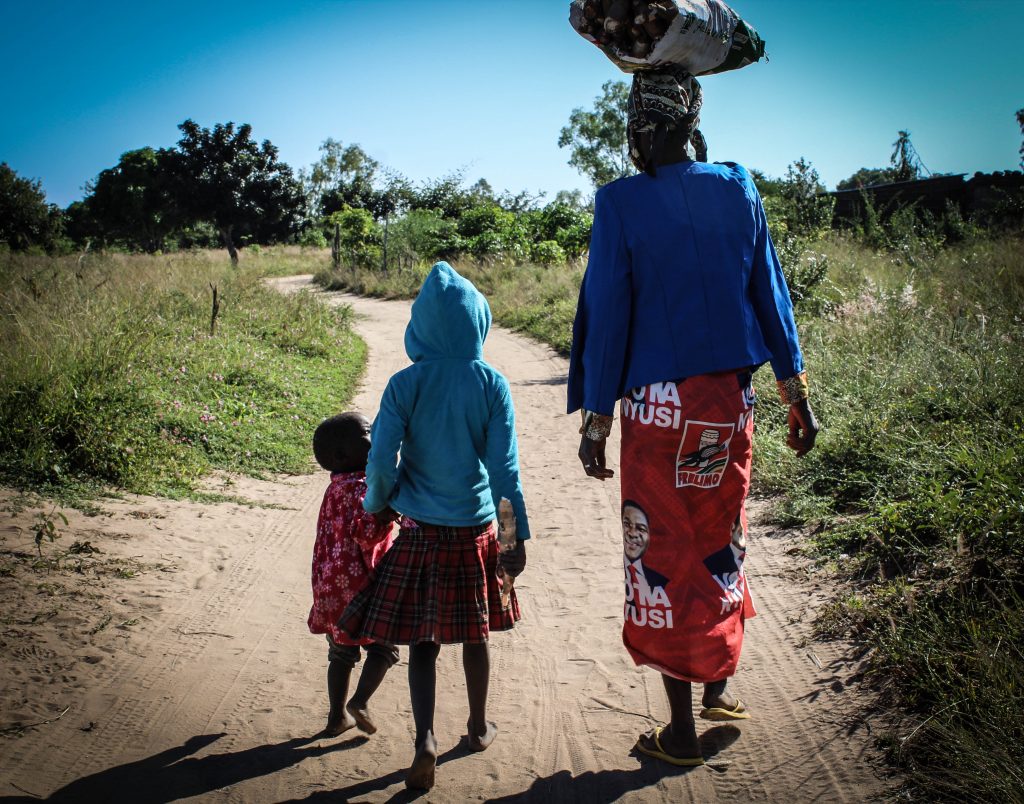 Cuna logged all of the information she collected in PISAUDE. Health and lay personnel who provide Tete with comprehensive support will later be able to reference this information.
Here's how PISAUDE works: It connects with an electronic patient management system and generates lists of clients who miss appointments or are lost to follow-up. These lists, accessed by lay counselors via mobile device, improve patient tracking by delivering information in real time about retention status across the continuum of care.
PISAUDE's GPS capability also supports health workers in identifying partners and family members of people living with HIV so all can learn their HIV status and access treatment and prevention services.
To date, PISAUDE's 300 users have filed more than 1 million electronic records. In the first half of 2020, Jhpiego identified 103 clients living with HIV who didn't visit a facility to start treatment and alerted lay counselors, like Cuna, to follow up remotely in hopes of convincing clients to access and stay on treatment.
During the pandemic, a digital health tool like PISAUDE is particularly vital for health workers whose job is ensuring that people living with HIV begin treatment and stay on it.
Fernando Fidelis is the senior communication advisor for Jhpiego Mozambique. Argentina Balate is a monitoring and evaluation officer.
Jhpiego believes that when women are healthy, families and communities are strong. We won't rest until all women and their families—no matter where they live—can access the health care they need to pursue happy and productive lives.
Donate now!