Nagaur, Rajasthan
A stitch in time saves nine! For the staff of Kuchaman Sub-District Hospital (SDH) in Nagaur district of Rajasthan, this old adage has never felt more real.
Catering to a population of 62,000, and conducting around 200 deliveries a month, the SDH has been one of Jhpiego's Dakshata program facilities since July 2015. Dakshata, meaning adroitness, is the Indian government's strategic initiative aimed at strengthening the quality of care during and immediately after childbirth through competent, skilled and confident providers. With crucial support from the Children's Investment Fund Foundation, Jhpiego has been a lead technical partner in conceptualizing this program and continues to provide support to the Government of Rajasthan in implementing it in more than 300 facilities.
Nurse Jolly, labor room in-charge at SDH Kuchaman has been closely involved with Jhpiego's capacity building and system strengthening activities at her facility right from the start. She and her colleagues also benefited from a more focused Dakshata program intervention targeting hand hygiene that was implemented from December 2018 to July 2019 at selected facilities in Rajasthan, including SDH Kuchaman. The material for this focused intervention was adapted from the World Health Organization's multimodal hand hygiene improvement strategy.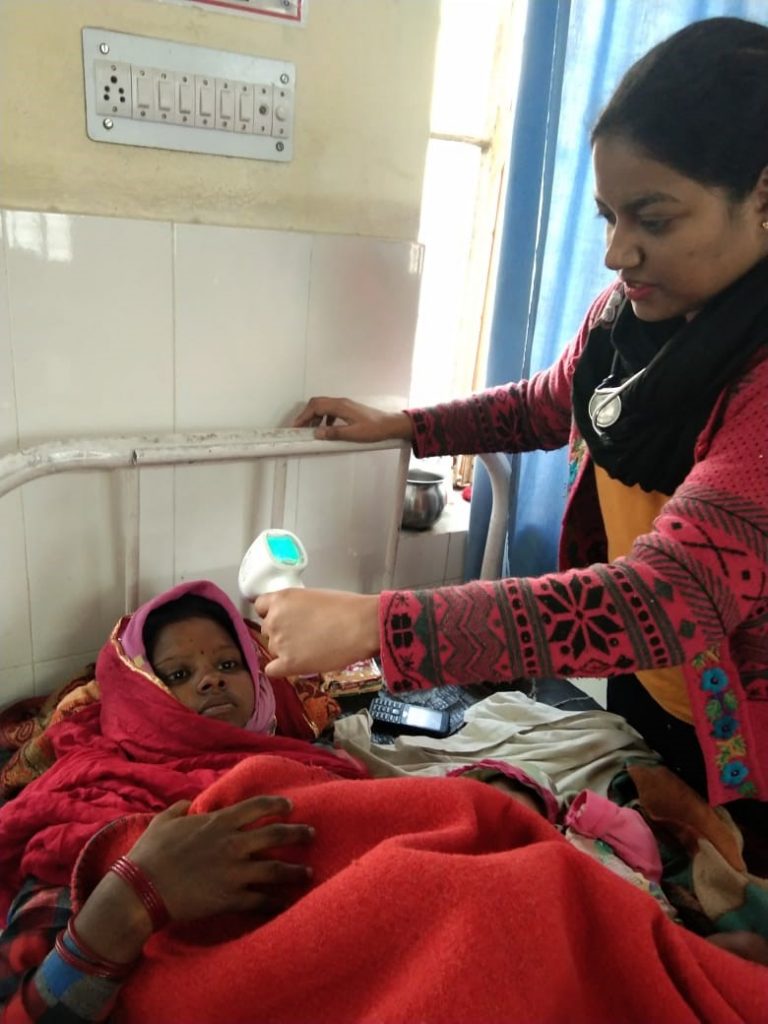 Among other things, the trainings included group activities on proper hand washing following WHO guidelines to break the chain of an infectious disease, as well as instructions on preparing hand sanitizer using in-house resources available at the hospital. After the training, as part of the regular monthly Dakshata mentoring and support visits, the program team helped the facilities in procuring infrared thermometers, and during the more focused fortnightly 'hand hygiene mentoring and support visits', the team provided the facilities with liquid soap and alcohol-based sanitizers, and encouraged the facility staff to start preparing the alcohol-based hand rub using available supplies of isopropyl alcohol (99.8%), hydrogen peroxide, boiled/distilled water and glycerin. Guidance on proper donning and doffing of personal protection equipment (PPE), along with its proper disposal, was imparted earlier as part of Dakshata's core training package.
"As part of the (Dakshata) training held in January 2019, we were given information on six steps of hand washing, and received information on the correct way to wear the cover, cap, mask, gown, gloves etc. … Also, after the training, during the mentoring and support visits, the (Jhpiego) team helped us in procuring infrared thermometers for screening temperature," recalls the Nurse.
When the coronavirus disease started spreading like wildfire across the world and arrived in India, the team at SDH Kuchaman was surprised at its own preparedness. With the help of infrared thermometers, the providers at the facility were able to start contactless screening for fever at a very early stage, segregating people showing COVID-19 symptoms for further screening, and contribute in their community's pandemic response almost immediately.
"During this time of Corona, we are benefiting a lot from this (Dakshata training) … Now, the state officials are asking us to follow the practices, which we had already initiated after the (January 2019) training," says Jolly.
Other public health facilities in Rajasthan also found themselves ahead of the curve in their readiness with hand hygiene and use of PPE to prevent the transmission of this contagious novel coronavirus disease. This was because, back in mid-2019, Jhpiego had strongly advocated for the need of commodities that would allow adherence to essential practices like hand hygiene. This resulted in the Government of Rajasthan (GoR) including alcohol-based hand sanitizers in the state supply chain for all public health facilities.
By March 2020, when the GoR started conducting trainings on 'facility preparedness in the context of COVID-19' with emphasis on hand hygiene, checking the temperature and where required isolating those infected as part of the curriculum, the Dakshata facilities found themselves at a huge advantage.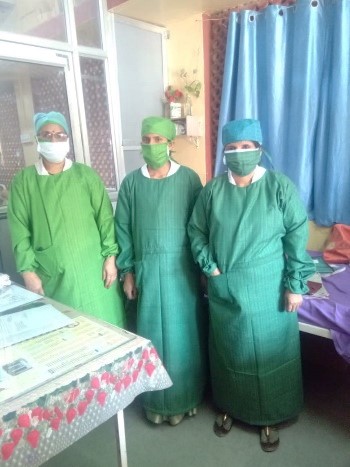 The staff at Kuchaman SDH, and other Dakshata facilities in Rajasthan reached out to Jhpiego, thanking the team. In their own admission, this pandemic has made them realize the true value of every aspect of the training they received in early 2019.
"We liked Jhpiego training on hand hygiene, how to wear PPE etc., but we were implementing 70% to 80% of what we learnt. But, now in the times of coronavirus, we have started implementing, what we learnt 100%. …Now, we also tell the community members, and our family members to use the technique for handwashing," says Sherly TG, Nurse in-charge at district hospital, Nagaur, another Dakshata intervention facility in Rajasthan.
Jhpiego believes that when women are healthy, families and communities are strong. We won't rest until all women and their families—no matter where they live—can access the health care they need to pursue happy and productive lives.
Donate now!