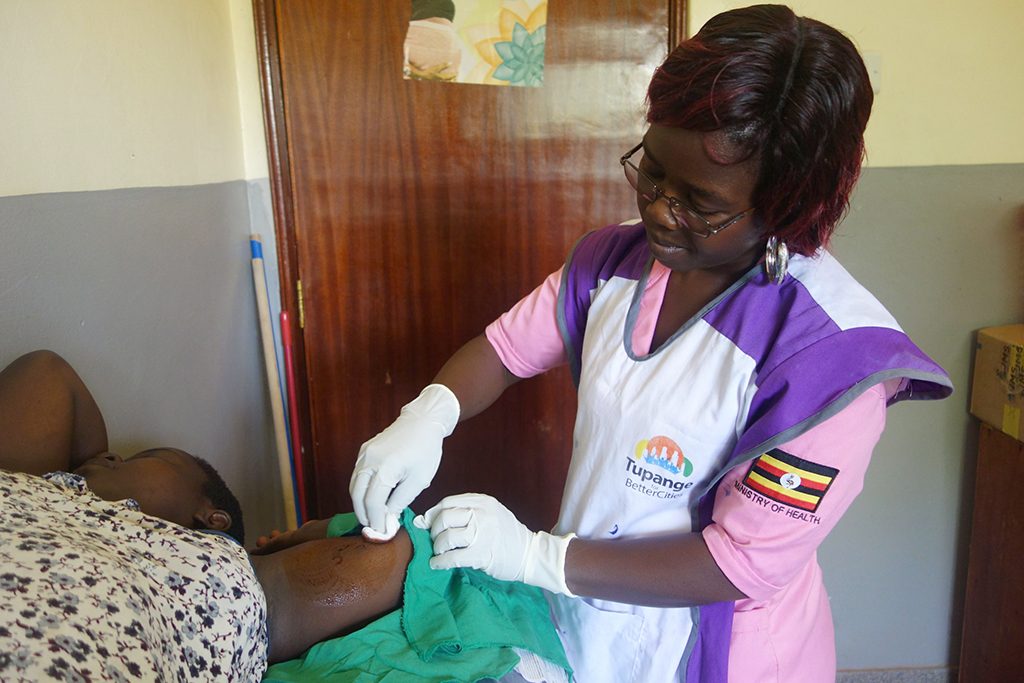 Busia, Uganda—When Beth Wamai joined Busia Health Centre IV, she never expected to find her niche in its family planning clinic, much less to become sought out for contraceptive expertise.
All she knew was that she was ready for a challenge in her patient care practice. In her 13 years as a nurse, she'd provided traditional, hands-on patient care, which meant a lot of recordkeeping and doling out of medicines.

"I have always wanted to do more, to go beyond routine nursing tasks," said Wamai, who describes her 2018 move to Busia Health Centre IV as nothing less than "a journey."
Her journey, facilitated by The Challenge Initiative (TCI), has transformed her into a highly skilled family planning champion. Funded by the Bill & Melinda Gates Institute for Population and Reproductive Health and implemented by Jhpiego—a nurse-led nonprofit, TCI has partnered with the Ugandan Ministry of Health to increase family planning access under the Tupange Urban Reproductive Health Initiative.
"When they asked around the facility for nurses interested in learning how to administer long-acting reversible contraceptives (LARCs), my hand quickly went up," Wamai said, recalling the excitement she felt about acquiring additional clinical expertise.
The learning experience was both challenging and rewarding, she added, recalling how she was mentored on best practices in family planning, counseling women of reproductive age and administering a range of methods. Her competency in implant insertion and removal was honed through Jhpiego's innovative training method that featured repeated hands-on practice at the facility where she was working, first with a simulator and then with clients, and mentoring throughout.
"My confidence levels increased [to the point that] now I am happy to share the skill with other health workers," she said.
Wamai finds her new specialty deeply gratifying.
"I am excited that women come to the facility with little or no information about family planning, but by the time they leave, they are knowledgeable and eager to share with their peers," she said.
It's clear that her clients are sharing positive family planning stories with their friends, family members and coworkers. Demand for services has spiked, she said.

Health outreach events funded by TCI are drawing crowds seeking family planning information and advice. In addition, whole-site orientations at health facilities are turning even nonclinical staff into family planning advocates who are willing and able to share accurate information with their communities.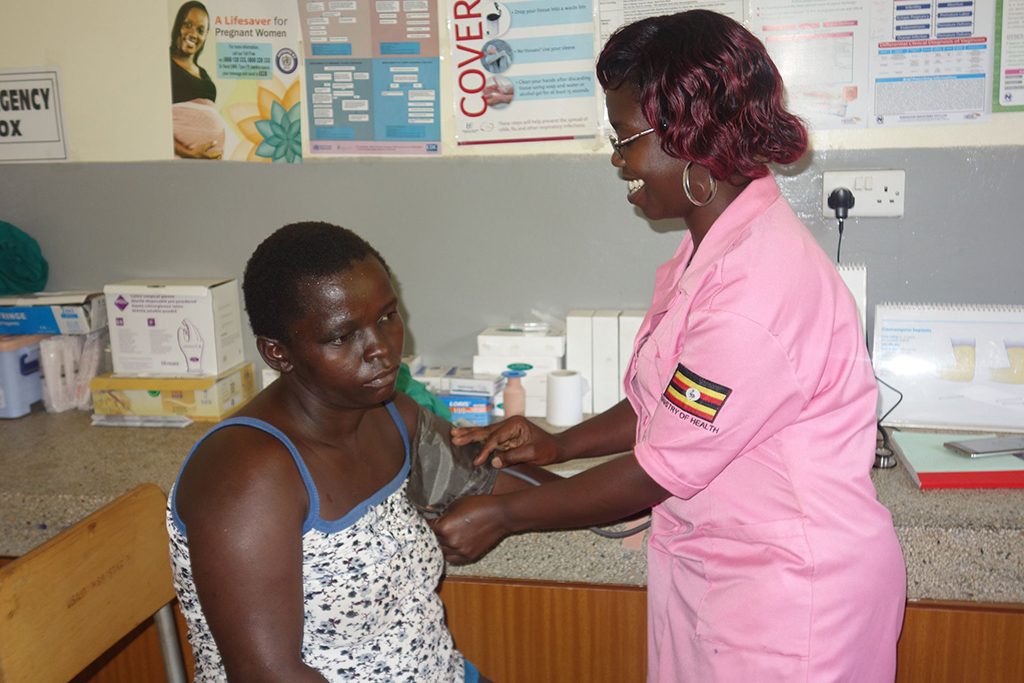 As a result, myths, misconceptions and information gaps are in sharp decline, and the demand for LARCs—especially implants—is rising.

"The practice [of nursing] today is more interactive and community centered," Wamai said. "Previously, we would be stationed at the facility, but now we go into communities to speak [with] people about preventive measures for illnesses [and other health concerns]. This has broken down barriers and made us more accessible.
"It has improved the quality of care."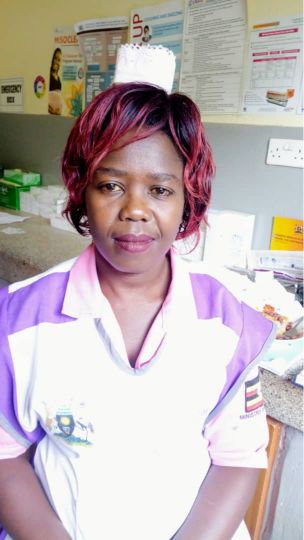 In the 14 local municipalities in Uganda where Jhpiego is implementing TCI, the emphasis is on providing high-quality family planning services to the urban poor. A pre-program assessment had indicated that providers' ability to administer LARCs was lacking, according to Jhpiego's Dr. Allan Katamba, a program manager in Uganda.
Wamai is grateful for the opportunity to advance professionally and, as a result, better serve her community. She's among 340 recently trained providers who are bridging a service gap created by increased demand for family planning services, especially LARCs. As a result of TCI support, they can now offer a variety of contraceptive methods to women like Fatuma Nambozo.
A young mother of a 9-month-old, Nambozo heard about the free family planning services at Busia Health Centre IV during an integrated outreach. Soon after, the 24-year-old approached Wamai for counseling. Nambozo then talked with her husband, and the couple decided on a long-acting implant. With the aim of safe birth spacing, they made a voluntary, informed choice based on evidence that Wamai had shared.
Nursing is evolving in her country, said Petua Kiboko, Commissioner for Nursing and Midwifery at Uganda's Ministry of Health. "Previously, nurses were limited to bedside care and following directives of doctors," she explained. "They did not have access to patient files. But all this has changed."
When nurses are empowered to make decisions—to lead—patients benefit as well as the profession, the commissioner observed.
"All the leadership positions were restricted to doctors, but today we have nurse leaders at different levels," Kiboko said, citing nurses who serve as in-charges at hospitals as well as commissioners in the Ministry of Health. "Through representation at the decision-making level, there have been many achievements."
Brenda Asiimwe is a communications officer for Jhpiego Uganda.
Jhpiego believes that when women are healthy, families and communities are strong. We won't rest until all women and their families—no matter where they live—can access the health care they need to pursue happy and productive lives.
Donate now!