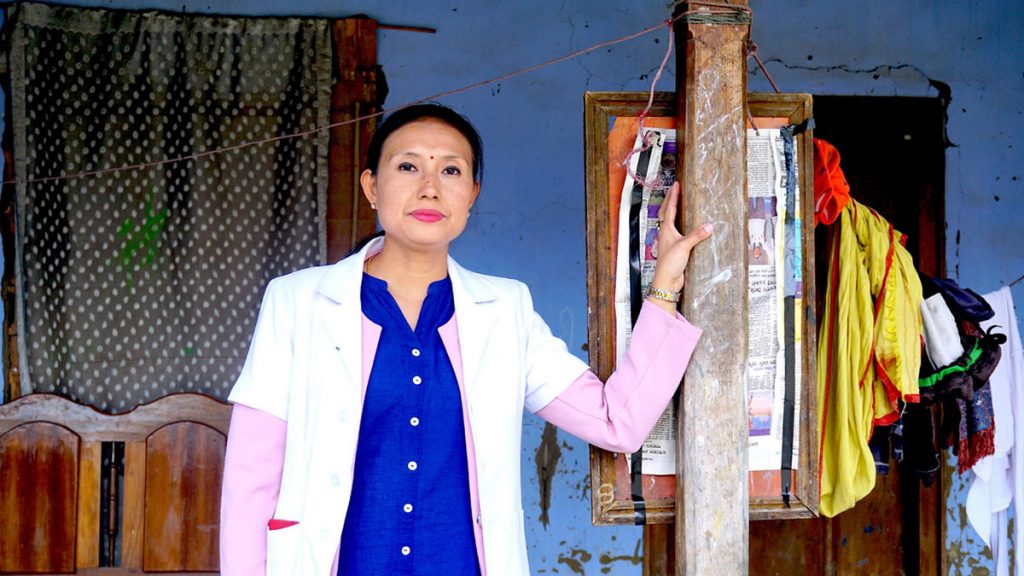 Early on Monday morning, the 30-year-old nurse in charge of the health and wellness center in Awang Wabagai scans the facility, checking to be sure everything is clean and ready for the clients who will soon arrive.
"I never expected myself to be a team leader of community health workers at a health center," Maibam Ranita Devi says. "But now I am confident! I feel that if I lead by example, I will help create a path for my team to follow, which is why I come in early."
Ranita's hands-on management style has earned her not only the respect of the health center cleaning staff—who now are in the habit of showing up for work on time—but also the trust of the community she serves as a midlevel health care provider in Manipur's Imphal district.
On this day, she'll tend to about three dozen clients in her tidy facility. She'll counsel couples about family planning and offer the range of methods available in the Government of India's basket of options. Even young patients feel welcome here. A wife and mother of two school-age children, Ranita creates a safe space for adolescents to discuss sex and menstrual hygiene.
The center Ranita oversees in Awang Wabagai—much like 29 other centers established in the state of Manipur—are revolutionary first points of contact for primary health care services for entire communities, an initiative led by the Government of India and supported by the US Agency for International Development's flagship Maternal and Child Survival Program.
This partnership promotes community-driven health care and self-reliant nurses who play a central role in primary health care on the path to universal health coverage. Health and wellness centers are places of community interaction where the old and young congregate, for example, for morning yoga sessions conducted by instructors trained by the state government.
As part of the 12 primary health care services Ranita provides at her center, she screens adult clients for three major noncommunicable diseases—hypertension, diabetes and cancer. A local, private diagnostic company conducts the free tests in partnership with the Manipur government.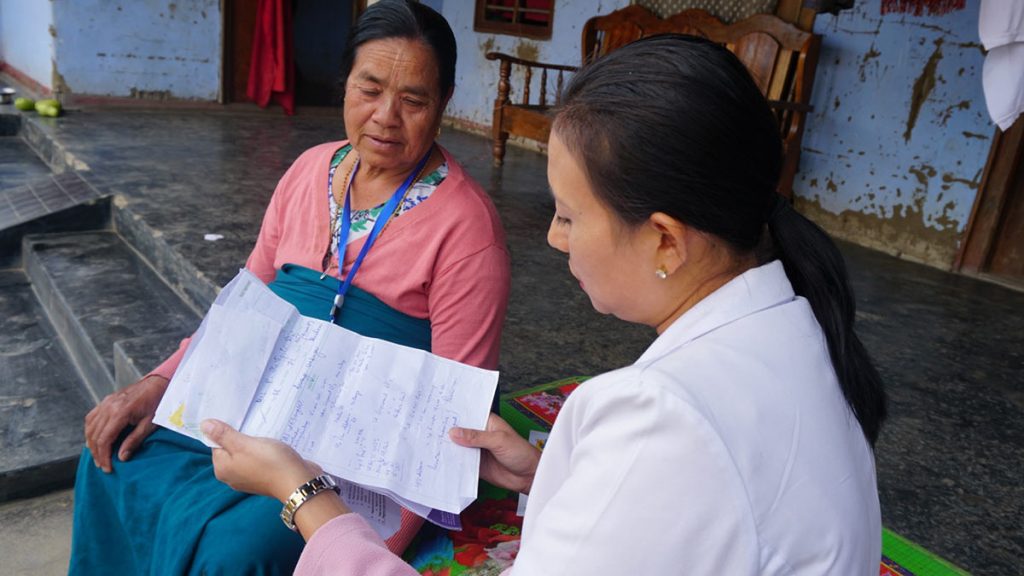 When the findings warrant further attention, Ranita relies on improved technology to tele-consult with a doctor at Community Health Center-Sigma, often sharing photos of patients with ailments.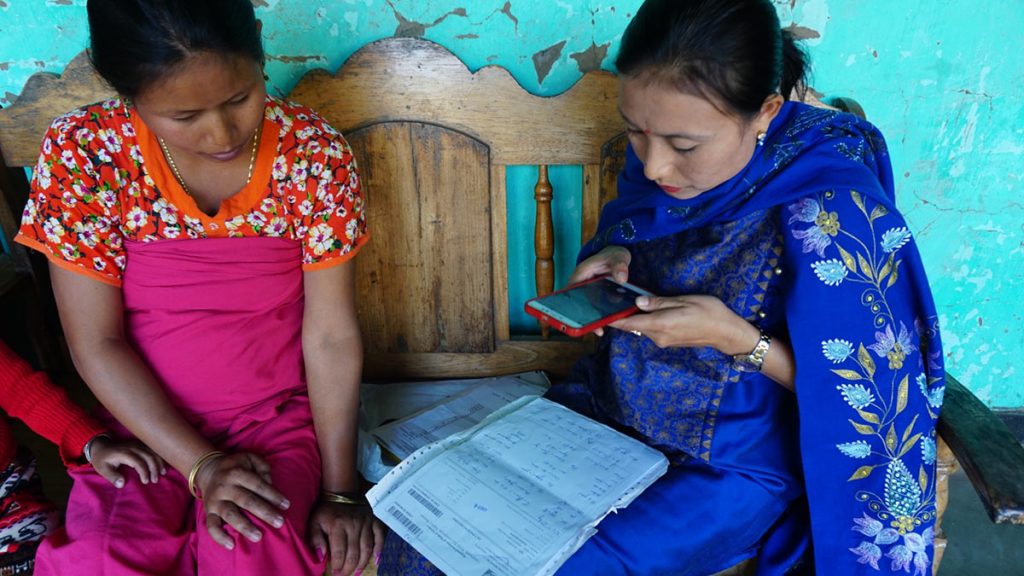 Ranita began her career in 2010 as a staff nurse in Imphal. Until about 18 months ago, her role mainly involved attending births. Then she took the advice of a medical officer who suggested that she apply for a certificate course in community health. Conducted by Indira Gandhi National Open University, the career-advancing, half-year course offers providers like Ranita the opportunity to expand and improve their skills and move up in their careers. Having earned her certificate in July 2018, she promptly was appointed to her current position.
As part of the prime minister's flagship Ayushman Bharat Initiative, 150,000 subcenters and existing rural and urban primary health centers are being upgraded to health and wellness centers that can provide an expanded package of services, beyond the reproductive, maternal and child health services traditionally offered.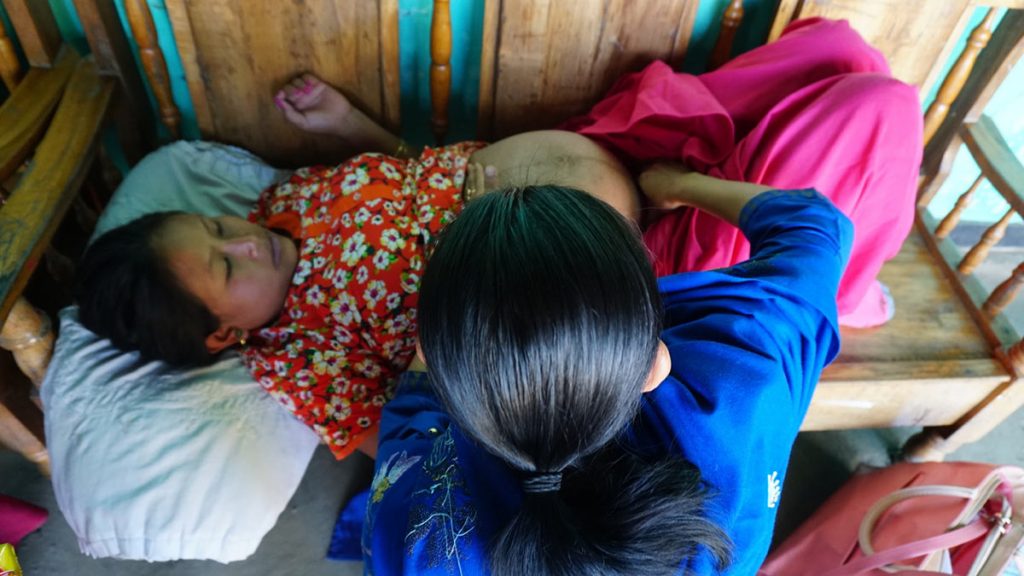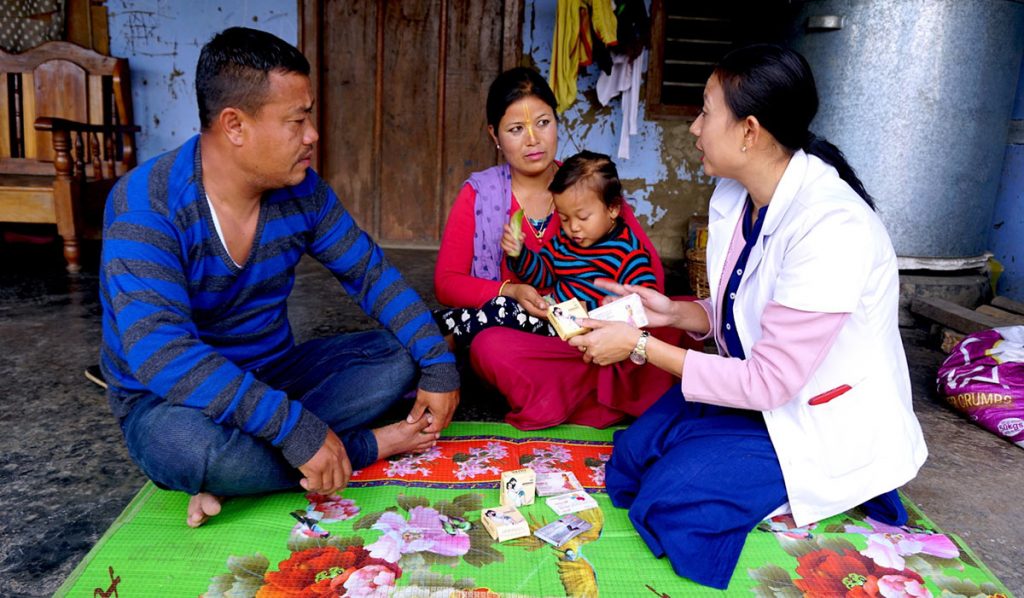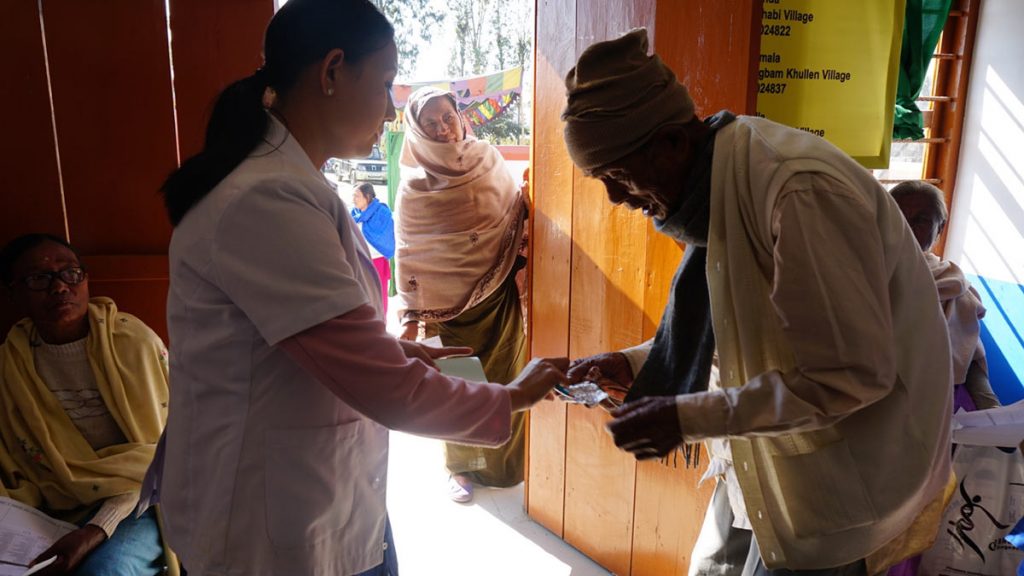 Busy as she is running this center, Ranita's nursing skills are not confined by its walls. She routinely makes rounds in the community, visiting the terminally ill and sponge bathing the elderly in their homes. She invites those who are still mobile to participate in geriatric self-help groups, during which she offers counseling and comfort.
"I always wanted to be a caregiver," Ranita says, "and now I feel I can play a bigger role—including that of a leader for my team… to ensure quality health care to the people, which is their right."
Krithika Murali is a documentation officer; Anam Khan, a communications assistant; and Ngasepam Monota, a program officer, for Jhpiego India.
Jhpiego believes that when women are healthy, families and communities are strong. We won't rest until all women and their families—no matter where they live—can access the health care they need to pursue happy and productive lives.
Donate now!