In Brazil, an unacceptable number of infants die during the first 28 days of life, nearly 12 infants per 1,000 births. UNICEF estimates that 14% of these deaths are due to preventable infections. Pediatrician Flávio Melo is determined to prevent those infections and save lives. He is leading a team of health investigators in the northeastern state of Paraiba to review and address hospital practices that may cause infections, especially among premature babies, who are the most vulnerable. Jhpiego is assisting Dr. Melo with support from the United States Centers for Disease Control and Prevention (CDC).
Too many born too soon
Dr. Melo has spent half of his two-decade long career working in one of the largest neonatal intensive care units (NICUs) in Paraiba. He calls the high rate of newborn deaths, also called neonatal mortality, a big, yet silent, problem. "Here in Brazil, in the last 20 years, we have greatly reduced infant mortality [deaths in the first year of life]. But we couldn't achieve the same in neonatal mortality [deaths in the first 28 days of life], because reduction in neonatal mortality depends on good prenatal care, good care during birth and good post- birth care. Prematurity is an endemic problem in the country," he said. Brazil is among the 10 countries with the highest number of preterm births. "Sixty to seventy percent of infant mortality occurs in the first seven days. We are talking about a big health problem because it impacts a lot of lives and leads to a lot of trauma for many families. If we want to address this problem, we have to improve neonatal care."
Honing in on infections: a major cause of newborn deaths
Dr. Melo's work is being funded by the CDC in an ongoing effort to address health care-associated bloodstream infections, which are a major contributor to illness and death in NICUs. "Preterm babies who have to go to NICUs, have to get a lot of [intravenous] insertions … for medicines, fluids and even feeding. And when you make these insertions in the babies, you open the door for bacteria that are in the environment of an ICU," Dr. Melo explained. "So, you have a baby with poor immunological response to start with, who then receives bacteria in the bloodstream that multiplies, easily causing sepsis [bloodstream infection] that spreads rapidly in its tiny body."
Devastating impact on families and health care teams
Losing a baby to a bloodstream infection is devastating for the family and can also shake the confidence of the health care team caring for the baby. "It is not so uncommon in a NICU that deals with extreme premature infants to have a baby that is doing well in the morning … giving optimism to the family … and suddenly in the afternoon, the baby presents with worsening symptoms—difficulty in breathing, changing of the heartbeat and color of the skin, stops accepting the feed—and the baby crashes.
"It becomes very difficult for us to explain that it was our efforts at giving the baby a better chance of survival with all this equipment that led the baby to this situation. The family loses confidence in the health care team because they feel the team, the hospital gave the baby the infection! This impacts the team a lot."
The Targeted Assessment for Prevention project
To reduce bloodstream infections in NICUs, the CDC-funded Targeted Assessment for Prevention project began in 2021 with a pilot in two hospitals in Brazil. This effort is a part of the five-year Enhancing Global Health Security program, led by Jhpiego in partnership with Global Scientific Solutions for Health, Johns Hopkins University Applied Physics Laboratory and the Johns Hopkins Center for Health Security, Center for Global Health and Center for Global Emergency Care. In addition to project management, Jhpiego will assist in promoting project sustainability and improving data management.
---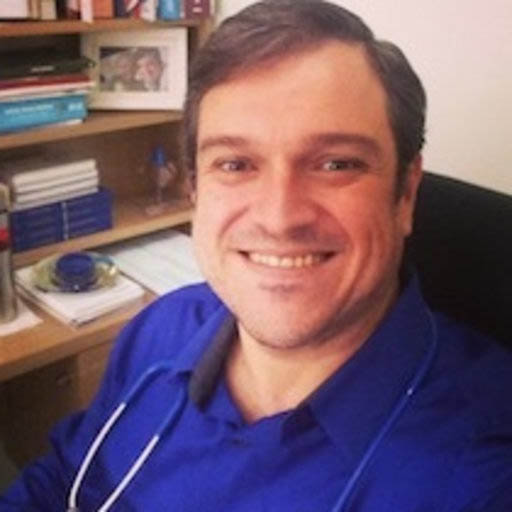 My dream at the end of the project is to see professionals, like the nurses, understanding their central role in saving the lives of these babies that they take care of, because they are the most essential."

Dr. Flávio Melo
---
CDC's Targeted Assessment for Prevention helps health workers identify gaps in their infection prevention and control policies and practices. They can use this knowledge to target quality-of-care improvement efforts. The CDC's International Infection Control Program used the U.S. Targeted Assessment for Prevention tool to develop an assessment for bloodstream infection prevention for NICU patients. This tool was piloted in Brazil, Paraguay and Colombia. The tool poses a series of questions that are based on evidence-based recommendations, clinical guidelines, and best practices for preventing bloodstream infections in acute care neonatal wards and units. The Targeted Assessment for Prevention should be completed by health workers at different levels of the NICU, including frontline providers and clinical leadership, to capture their knowledge, attitudes and perceptions of infection prevention and control practices so they can determine how to improve care. The greater number of assessments collected, the greater the ability to identify gaps and strengthen targeted prevention practices.
Assessing practices to prevent infections
Now in its second phase, the Targeted Assessment for Prevention project is being implemented in four NICUs in Brazil. The project began with an initial assessment of bloodstream infections so that a training could target gaps in infection prevention and control practices. The four-day training drew close to 200 physicians, nurses and nurse technicians. Topics included focused interventions, such as provision of necessary supplies, quality improvement projects, bedside training and policy changes. The assessment will be repeated in six months to measure the success of the interventions. Throughout the project, health workers will monitor and evaluate infection prevention and control practices in the NICUs and rates of bloodstream infections.
Dr. Melo, who has been leading these efforts in Brazil, says the Targeted Assessment for Prevention is the perfect tool to assess gaps in infection prevention and control practices and address quality improvement needs. "We don't have another tool that is as objective and, at the same time, as easy to interpret in terms of numbers. We really need to address all the health care professionals in the NICU and the most important of them are the nurses. The [Targeted Assessment for Prevention] clearly tells us where the team stands, where they need to go and what they need to improve to get there."
Nurses: key actors in infection prevention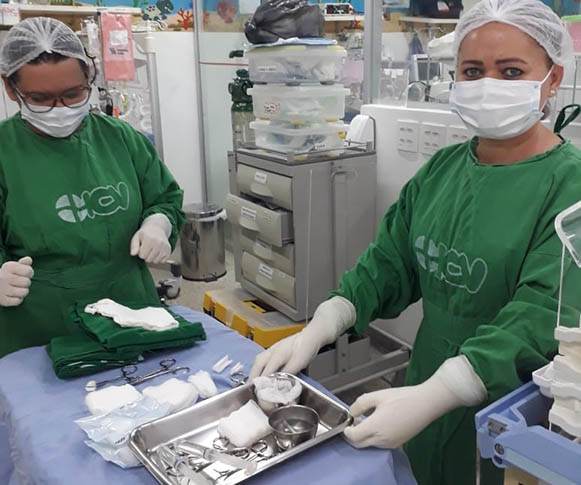 Dr. Melo speaks passionately about the need to integrate nurses into the quality improvement process. "For me, to include the NICU nurses and train them is very important. Maybe they didn't have an opportunity to be formally educated in infection prevention and control. Sometimes, the nursing professionals don't consider themselves to be an important part of the NICU system. We need to make them realize how critical they are and provide them the opportunity to learn the best practices for improving outcomes in the NICUs. My dream at the end of the project is to see professionals like the nurses understanding their central role in saving the lives of these babies that they take care of because they are the most essential."
Dr. Melo's commitment to saving the lives of babies in NICUs underscores the promise of the Targeted Assessment for Prevention project: to improve those essential practices that will prevent health care-associated infections and allow newborns to thrive.
Indrani Kashyap is the senior regional communications manager for Asia and Latin America.
Jhpiego believes that when women are healthy, families and communities are strong. We won't rest until all women and their families—no matter where they live—can access the health care they need to pursue happy and productive lives.
Donate now!