When Mutiara Bunda Hospital, which opened in 2005 as a small health care facility, became a general hospital in 2018, its new management had its work cut out. Located in Indonesia's Brebes district, which has the second highest number of maternal deaths in Central Java province (from Central Java Province Family Health Program Data for 2018 and Central Java Province Health Profile 2018), Mutiara Bunda embarked on a series of strategic steps to reduce maternal mortality in the district. Among its top priorities: strengthening the provision of postpartum family planning (PPFP), an evidence-based intervention that allows women to space pregnancies, improves the health of mothers and newborns and prevents deaths.
At about this time, Jhpiego, a global health leader and Johns Hopkins University affiliate, began providing technical assistance to the Mutiara Bunda Hospital under the Post-Pregnancy Family Planning (PPFP) Choices project. The project, which began in 2015, aims to improve access to facility-based PPFP through uptake of family planning prior to discharge, available practical evidence and recommended improvements in public and private sectors.
In 2018, PPFP Choices expanded its technical assistance to three private sector hospitals in Brebes district, including Mutiara Bunda.
Since 2015, Jhpiego has gathered robust experience in delivering and strengthening family planning in Indonesia through the Pilihanku/myChoice project (2015–2019), implemented in several hospitals in Brebes district, and PPFP Choices. Jhpiego's assessments found that despite conducting more deliveries (about two-thirds of facility deliveries in Indonesia take place in the private sector), the private sector lagged far behind public health facilities in terms of family planning provision. This was largely due to the limitation of incentives for both health workers and health facilities, which are guided by the Badan Penyelenggara Jaminan Sosial (BPJS, the Social Insurance Administration Organization) health insurance system's parameters for family planning. Without the government subsidies enjoyed by the public sector, private sector facilities had less ability to prioritize family planning service provision.
PPFP Choices recognized the need to strengthen the business management systems at Mutiara Bunda Hospital—a better-managed hospital would receive higher accreditation and be able to leverage more funds, some of which could be used to strengthen its PPFP service provision.
We started off as a small hospital with a management that was not structured well yet—more like a clinic plus. Our team was limited in number and experience, [therefore] when Jhpiego came and offered to strengthen business management skills, we were very delighted as it would be beneficial for the accreditation process.

Dr. Faiz Winanto, Deputy Director of Mutiara Bunda Hospital
Jhpiego's technical assistance to improve management practices included initial coordination, assessment tool development to measure performance and group trainings on various business practices—organizational, risk, financial, human resources and customer relationship management. Another benefit was a visit to An-nisa Hospital in Tangerang, West Java, to study its successful implementation of an integrated national health insurance scheme, the Jaminan Kesehatan Nasional (JKN). The Mutiara Bunda management team learned so much from the visit that it independently returned to An-nisa Hospital for a second study visit.
Hospital accreditation is an official recognition given by the Independent Institution of Accreditation Indonesia that affirms a hospital's eligibility in service quality standards, including operational, medical service and nursing care. The process includes preparatory self-assessment, accreditation assistance, accreditation execution (survey and scoring) and post-accreditation verification survey. The accreditation levels are: (1) Not Pass, (2) Basic or Dasar, (3) Average or Madya, (4) Primary or Utama and (5) Plenary or Paripurna.
There are so many things that are applicable [for Mutiara Bunda Hospital], starting from profit management, [hospital layout] plotting, human resources and [most importantly] JKN management. An-nisa Hospital has been our role model for quality improvement ever since, said Dr. Faiz.
In addition to business management trainings, PPFP Choices provided technical assistance to improve the quality of PPFP services at Mutiara Bunda Hospital. This included offering counseling skills training for midwives so they can help clients make informed PPFP decisions. Department heads learned various management essentials, from formulating standard operating procedures for PPFP to supporting quality PPFP service practices.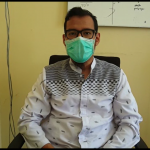 In 2019, as a result of its improved business management practices, Mutiara Bunda Hospital received Paripurna, or Plenary, the highest level of accreditation. As further evidence of the hospital's overall quality improvement, the national health insurance (JKN) amount earned by the hospital increased from 1.5 billion rupiahs (US$106,908) to 2.5 billion rupiahs (US$178,181).
Over the last year, Mutiara Bunda has noted a significant rise in customer satisfaction and further increases in hospital income.
The hospital's management hopes that by staying on its current path, it will help to significantly reduce adverse maternal outcomes in the district, and enable more mothers to receive quality PPFP services at their facility.
"We started from zero and improved very slowly, but what we aim daily is to be better [than yesterday]," said Dr. Faiz. "[We are] grateful for the supports we received from Jhpiego."
Yosephine Ryana is the information technology coordinator in Jhpiego's Indonesia office. Indrani Kashyap is the Asia regional communications specialist. Renzi Amelia is the program coordinator of PPFP Choices. Cut Sofa Kumala, program manager of the PPFP Choices, Siti Nurul Qomariyah, research and evaluation director, and Kristina Sabatini, monitoring and evaluation specialist, in the Indonesia office, also contributed to this article.
Jhpiego believes that when women are healthy, families and communities are strong. We won't rest until all women and their families—no matter where they live—can access the health care they need to pursue happy and productive lives.
Donate now!