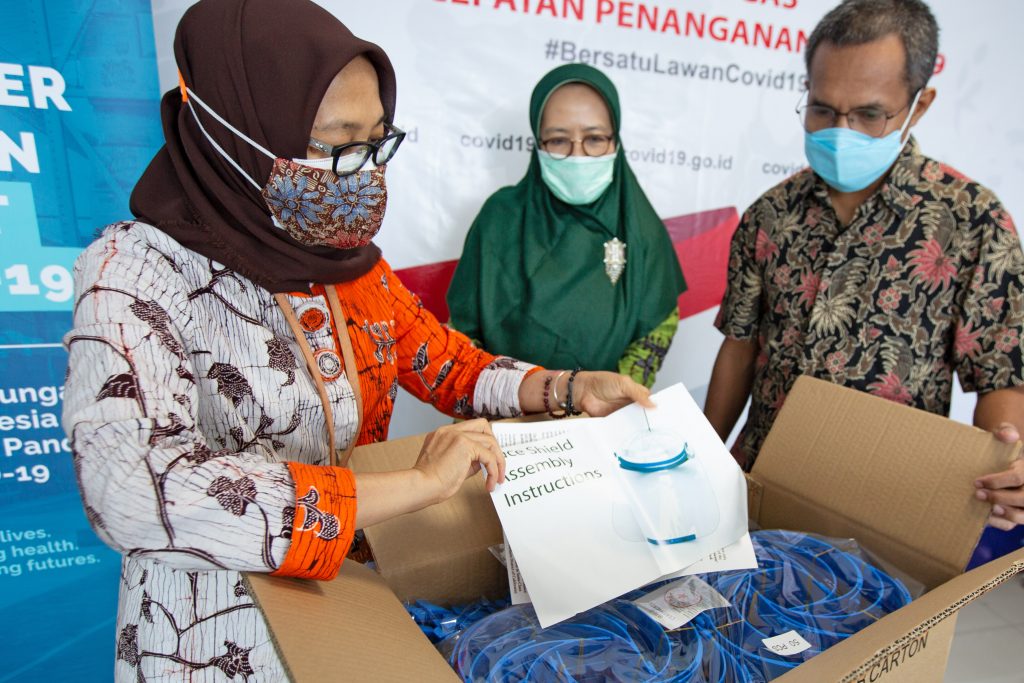 Global health leader Jhpiego, in collaboration with aerospace technology company Lighter Than Air (LTA), is providing 460,000 face shields for the personal protection of nurses, doctors, midwives and other frontline workers around the world during the COVID-19 pandemic.
Having worked for four decades to save lives, improve health and transform futures in many of the world's most challenging places, Jhpiego is facilitating LTA's delivery of 60,000 face shields to Indonesia, 100,000 each to Burkina Faso and South Sudan, and 200,000 to Ghana.
"Bringing together an international health nonprofit and a visionary creator of next-generation airships to address one of the great challenges of this pandemic is nothing less than inspired," says Leslie Mancuso, President and CEO of Jhpiego. "As different as our missions may appear, Jhpiego and LTA share a powerful belief: no frontline health worker should lose their life saving others. Together, our efforts will help protect those safeguarding the health of some of the world's most vulnerable communities."
Not only is the amount of PPE going to Jhpiego partners considerable, but so is its staying power, Mancuso adds, noting that the face shields are not single use.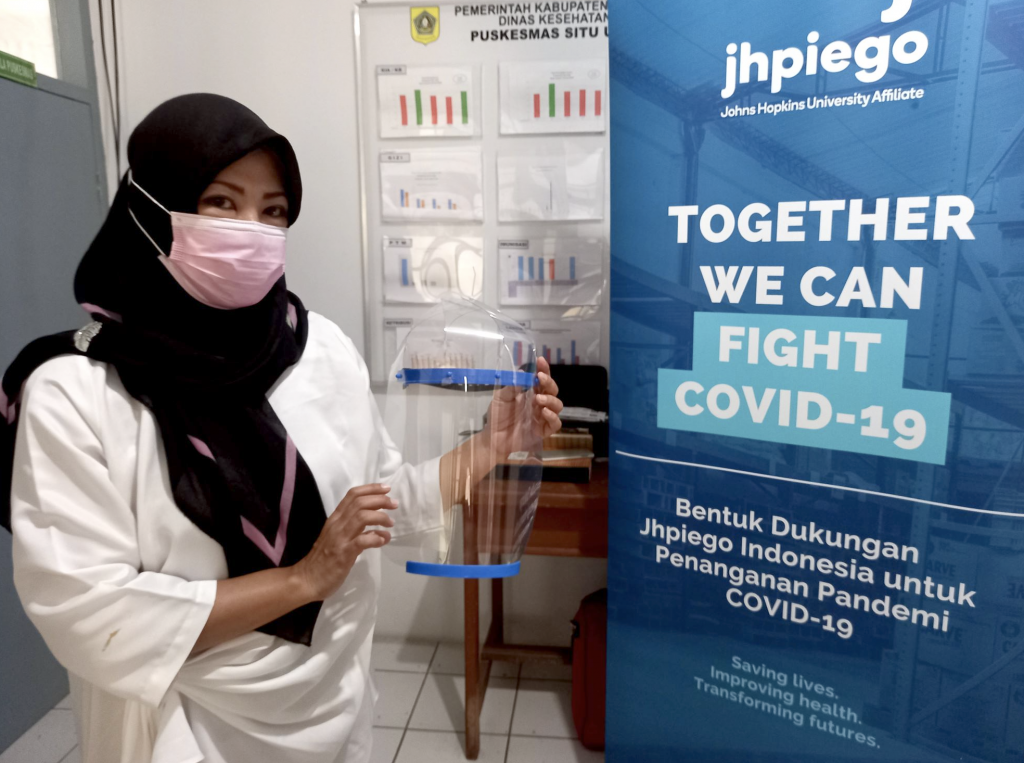 While Jhpiego innovated and pivoted amid lockdowns across the globe to continue providing essential health services related to everything from childbirth and family planning to HIV and malaria, LTA responded to the COVID-19 crisis by leveraging its expertise as a developer of advanced technologies. Having never previously produced personal protective equipment before—but seeing a great need for its mass production in the US and abroad—LTA prototyped a face shield designed to protect the mouth, nose and eyes of frontline providers, thus reducing transmission of the novel coronavirus.
LTA's face shield fabrication aligns with an overarching humanitarian aspect of its core business: Next gen airships will have the ability to complement and even speed up disaster response and relief efforts—especially in areas not easily accessed by plane and boat due to limited or destroyed infrastructure, according to COO James McCormick.
"We looked at the problems we were best suited to help with based on our engineering skills and manufacturing resources, and we quickly focused in on the face shield," McCormick said. "Face shields called for 3D printing, problem solving, and ultimately large-scale supply chain logistics, which are three areas of our work."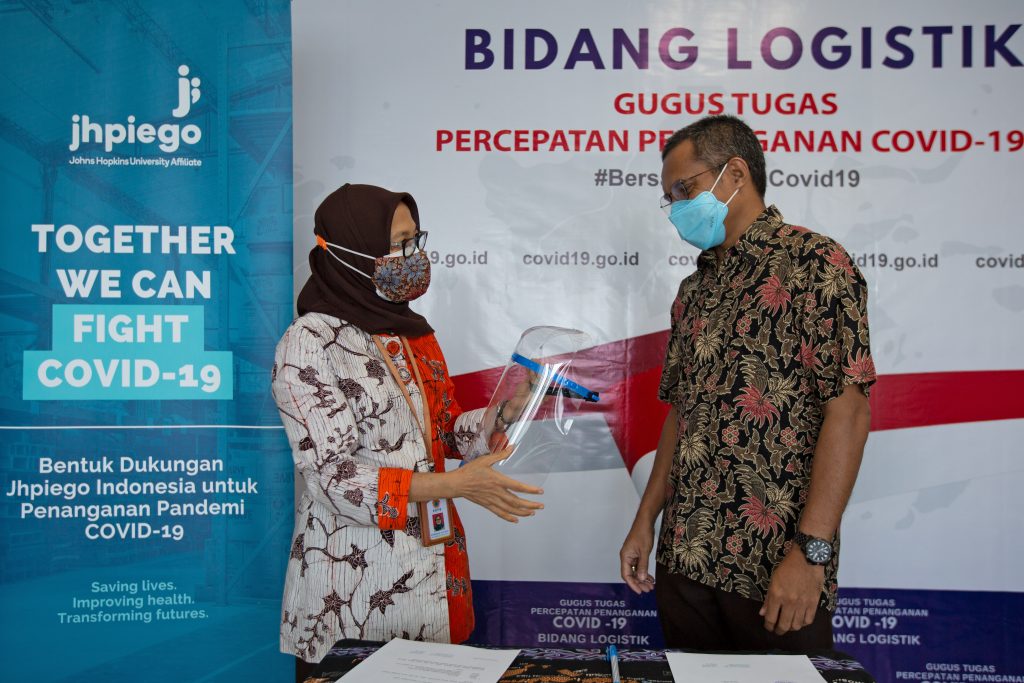 CEO Alan Weston encouraged the small LTA team to think bigger—beyond providing thousands of units to local hospitals and healthcare providers in Ohio and California where LTA works. Meanwhile, McCormick called on colleagues near and far to help LTA ramp up manufacturing and efficiency, establish warehouse and packing centers, and—importantly—identify global demand.
Through professional networking at the intersection of nonprofit global health and corporate innovation, Jhpiego and LTA leadership crossed paths and created a critical synergy.
Many countries where Jhpiego works not only have a desperate need for PPE, but also can present difficult logistics barriers for importing and distributing donations. LTA remains undeterred, however.
"We're proud to have partnered with Jhpiego," McCormick says, "to deliver face shields to hospitals, medical practices, and emergency service providers in communities that need them most."
Jhpiego believes that when women are healthy, families and communities are strong. We won't rest until all women and their families—no matter where they live—can access the health care they need to pursue happy and productive lives.
Donate now!