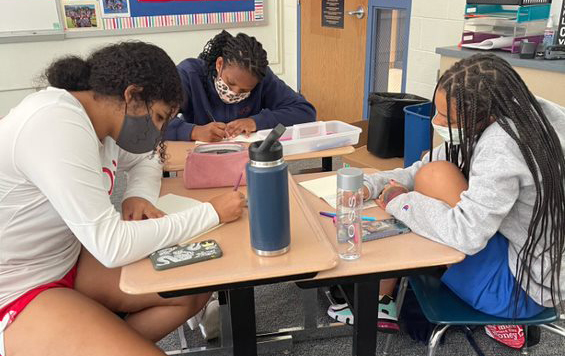 As a global leader in the business of saving lives and transforming futures in the world's most challenging places, Jhpiego, as you might imagine, is working overtime—and enlisting new talent.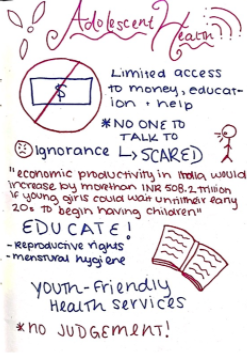 Amid the COVID-19 pandemic's devastating impact on the fight against HIV, tuberculosis and malaria, Jhpiego is looking to the next generation to share ideas, energy and passions as they focus on resolving societal concerns important to them.
Through the aptly named Changemakers curriculum, Jhpiego is building partnerships with high schools across the United States.
The hands-on, service-learning curriculum was created and refined with formalized input from students. Then, Roland Park Country School (RPCS) teacher Sarah Pope classroom-tested the curriculum as a seminar for tenth graders. All gave it such an emphatic thumbs-up that, starting this fall, RPCS is requiring freshmen to participate in the program.
Changemakers is about creative activism, which basically is using your own preferred form of media or art to enact change."

Sophie Siadatpour, chair of the student steering committee that weighed in on the curriculum as it was created, now a freshman at University of California Santa Barbara
"Changemakers aligned with our belief that young women who build each other up will thrive," Pope said. "Students gained a greater sense of issues related to women and girls within health systems, especially in developing regions around the world. Through exposure to stories that highlight the necessity of innovation and energy, the students became inspired to take action while learning the skills and tools needed to do so."
Pope mentored the young women to become creative activists, producing projects that questioned existing power structures and called for reform. Among her favorites: Not All Queens Wear Crowns, a podcast for which students interviewed inspirational women; and a public service announcement about gender discrimination in health care: We are not numbers in your system.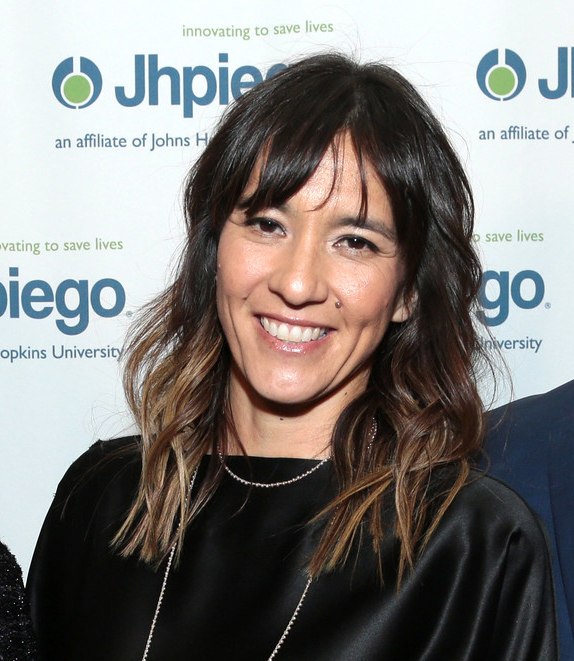 Not surprisingly, the idea for Changemakers was born in the places where Jhpiego works.
Jhpiego board member Michele Brennan (who, with husband Kent Alterman, received the Elyse Bila Ouedrago Award at Jhpiego's Laughter Is the Best Medicine Gala in 2016) visited Kenya several years ago and learned about a strategy that Jhpiego was using in informal settlements to reduce maternal and infant deaths. The Jhpiego team had identified a root problem that kept women from giving birth in health facilities with skilled attendants: gang members were preying on community members. Competent health care providers and clean, well-equipped facilities were necessary, but not enough. Women also required safe passage to clinics and hospitals. The team's solution was to talk to gang members and offer employment to them, including transporting women to health facilities. The strategy worked.
We were able to research and explore how different teenagers around the world are impacted by possibly being uneducated about matters involving their health."

RPCS students Makenzie P. and Blessing D., who presented "Factors that Influence Adolescent Health," which focused on teen pregnancies.
Brennan, a mother of two, was awestruck by this creative and holistic approach to improving health, "It is certainly what I want my children to grow up learning, that not every solution is obvious."
Jhpiego's human-centered design approach to global health, field-tested for decades in the real world, belonged in classrooms, she thought. That way, young people would learn how to think and ultimately make an impact. The notion crystalized during a discussion with Jhpiego board member Cara Moreno, a mother of four who witnessed Jhpiego at work during a trip to Tanzania. Moreno was impressed that HIV screening was offered in a back corner of a farmers market, allowing women to discreetly duck in for testing.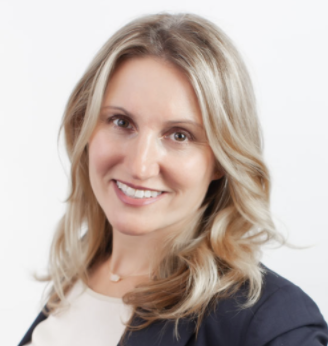 The two board members spearheaded an effort to develop a curriculum that would be relevant to students, and free for schools. Rock Your World, which specializes in project-based curriculum writing, worked with Jhpiego experts and students to develop the interactive learning materials.
"It's really embedded in kids today to want to be a part of the change and have impact," Moreno said.
Changemakers was built to be adaptive and flexible so it can be conducted by clubs and as a school seminar or class. The curriculum is rich with lessons that students can carry with them throughout life.
"It's going to come down to the students and where they want to take this," said Moreno.
Maryalice Yakutchik is Jhpiego's global communications manager.
Jhpiego believes that when women are healthy, families and communities are strong. We won't rest until all women and their families—no matter where they live—can access the health care they need to pursue happy and productive lives.
Donate now!