BALTIMORE, November 3, 2023 – A global health organization with more than 50 years of experience supporting high-quality health care in all corners of the world, Jhpiego has always strived to ensure that where a woman lives should not determine if she lives. But the dramatic and ongoing change of our planet's climate is affecting the health of communities worldwide, and influencing how Jhpiego delivers proven and innovative solutions to some of the most pressing health challenges.
According to the World Health Organization, climate change is the single biggest threat facing humanity. As it makes people less healthy, Jhpiego's expertise and experience in saving lives and improving health have never been more important. Temperatures are rising and extreme weather events are becoming more common. People in low- and middle-income countries, especially women and children, are bearing the brunt of climate change despite their minimal contributions to global greenhouse gas emissions. Women and children are over 14 times more likely than men to be killed by climate-fueled disasters and, if current trends continue, 236 million women and girls are projected to be affected by food insecurity due to climate change, compared to 131 million men and boys.
Jhpiego applauds the recent efforts of the United Nations General Assembly and upcoming Climate Change Conference to spotlight the impact of the climate crisis on health at this year's high-level meetings. We welcome the U.S. Agency for International Development's new Climate Strategy and commitments from governments and The Global Fund to integrate climate in health care initiatives, using mitigation and adaptation solutions to address some of our most intractable health challenges.
But the healthcare community can do more. Because the urgency of integrating innovative and adaptive solutions to climate's effect on health care is greater today, we are committed to rigorously supporting health systems to prepare for and respond to changes in climate. That means creating risk mitigation and climate adaptation plans with local organizations and governments, pioneering innovative technologies, and tailoring interventions to evolving climates worldwide.
Through its work, Jhpiego, a Johns Hopkins University affiliate, has considered the impact of climate in its calculus of lifesaving interventions, including investing in community health workers, championing strengthened primary health care systems, and using new service delivery models, technology, and early surveillance and detection programs in its health care projects around the world.
"Climate-related weather events have had a significant impact on the communities where Jhpiego works. Damage to facilities, equipment, roads, power, supply chains, and clean water supplies all disrupt maternal and newborn health services and women's ability to access them." — Lisa Noguchi, Jhpiego's Director of Maternal and Newborn Health.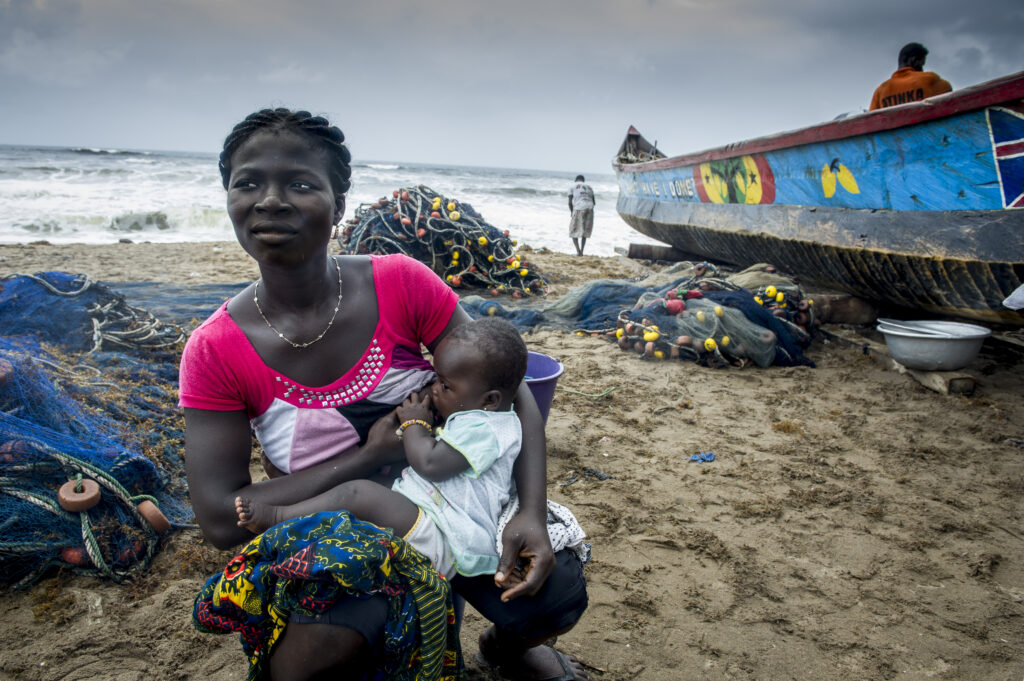 We know the connection between health and climate has never been clearer. High levels of carbon dioxide and increased temperatures are reducing the nutritional value of food crops, so much so that food will not only become scarcer in low- and middle-income countries, but it will also have less nutritional value. Heat stress and extreme weather events are changing disease distribution and intensity, particularly malaria, which is expanding to reach an additional 50–62 million people in East and Southern Africa, 134 million people in South Asia, and almost 50% of the South American continent by 2070.
"We have seen these effects first-hand," says Dr. Gladys Tetteh, Jhpiego's Senior Technical Director for Malaria who identified three areas of impact:
In response to changing rainfall patterns, Jhpiego has had to increase the number of monthly cycles of seasonal malaria chemoprevention administration in the Sahel from 4 to 5 in order to protect eligible children from malaria during the extended period of high seasonal transmission;
Climate change has resulted in changed malaria patterns and seasonality, which has further resulted in a change in the pattern of malaria cases. This has resulted in the need for forecasting for increased commodities and an increased workload related to case management of malaria;
There are more malaria cases in urban areas than previously. But there are also other infectious diseases such as dengue fever mimicking malaria. Jhpiego and its partners have had to pay more attention to the differential diagnosis of malaria since not all fever cases are malaria. In addition, Jhpiego has to conduct advocacy with donors for the provision of complementary commodities for integrated management of childhood illness (IMCI) and integrated community case management (iCCM) (e.g. antibiotics and antidiarrheals).
In other areas, women are experiencing increased incidents of gender-based violence, are becoming more susceptible to waterborne pathogens and vectors, and are at a greater risk of malnutrition. When women are pregnant or caring for newborns, these threats are compounded. Climate-related disasters are associated with increased risk of gestational complications, pregnancy loss, restricted fetal growth, low birth weight, preterm birth, delivery and newborn complications, and child malnutrition. By the end of the century, the number of infants born early because of heat exposure is projected to increase by 17,000 infants per year.
Recent extreme weather events also exacerbate humanitarian crises, disconnecting millions from their healthcare providers, medicine, and facilities. Jhpiego's experience responding to humanitarian crises—including recent disasters in Mozambique, Afghanistan, and Malawi—highlights the fact that the provision of high-quality health care can save more lives if new strategies and approaches that include climate adaptation are integrated into every level of the health system, in communities and at institutional levels. The time to secure a healthy future for everyone is now.
Photos by Jhpiego/Karen Kasmauski
For more information about Jhpiego, contact Ann LoLordo, ann.lolordo@jhpiego.org