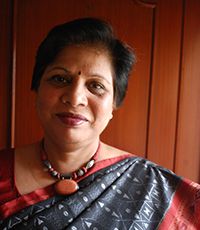 Hope you are all well and safe!
These are truly unprecedented times. As the world responds to COVID-19, we too have had all hands on deck, working along with the national and more than 15 state governments, to fight this pandemic.
By the time the biggest global lockdown started in India, our COVID-19 response strategy was in action. We had three clear objectives: strengthen the knowledge and expertise of frontline health workers to deal with the pandemic and protect their communities; support national and state governments in their requests for COVID-19 response; and, ensure continuation of reproductive, maternal, newborn, child and adolescent health, as well as other essential services.
In the past 10 weeks, we have been able to reach around 50,000 people through more than 170 virtual training sessions across 15 states. The orientations and trainings have covered various cadres of health workers- doctors, nurses, paramedical staff, community level workers and volunteers, district and state officials, tele-counselors, hospital owners, academic counsellors, and even civil defense staff.

With limited understanding and a lot of misinformation in the early days about this pandemic and its modes of transmission, Jhpiego staff prepared and disseminated learning resource packages and risk communication material around COVID-19. To help with continuation of essential services in this scenario, the trainings covered facility preparedness, infection prevention and triaging mechanisms, and all the training material was freely shared with National Disaster Management Authority, Indian Nursing Council, state governments and other NGOs. Jhpiego helped facilities interpret state specific guidance, answered FAQs, and incorporated the need to address mental health issues during these trying times. In keeping with our mission of saving women's and children's lives, our teams laid special emphasis on ensuring that quality care to pregnant, laboring and breastfeeding mothers continues and worked closely with frontline health care workers, helping them as they conducted home based antenatal/postnatal care including provision of contraceptives. We also participated in efforts to enable continuation of care for noncommunicable diseases, like diabetes in pregnancy and cancer care. In certain states, our staff assisted the maternal health division to organize and operationalize maternity care services in COVID hospitals.
While these efforts continue, with our partner Gramener, we are providing technical support to the state of Maharashtra for data analytics. In addition, a citizens' app is also being developed to track hotspots and enlist the details of available testing centers, hospitals, beds and helpline numbers with government advisories. Similarly, in Chhattisgarh, we have initiated technical support with our local partner Samarthan for contact tracing and follow-up of quarantine cases.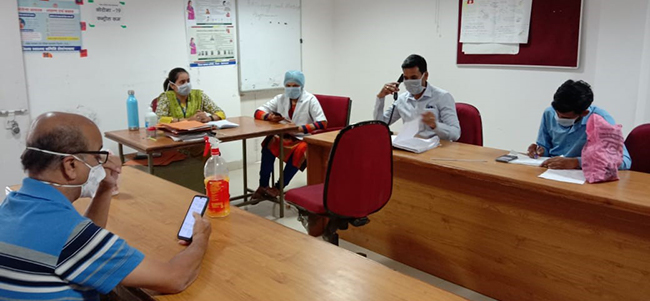 We are grateful to the government for their trust in us and to our donors for helping us do our bit.
What has inspired us throughout these past weeks, are the innumerable brave hearts we have met, each contributing with all their might in this war against the virus. Their dedication, grit and passion to serve their communities makes them true Corona Warriors.

Their stories have fueled our determination to do all we can to help fight this pandemic. I hope you enjoy reading them as much as we have enjoyed bringing them to you.
Stay safe. Stay healthy.
Warm regards,
Bulbul
---
COVID-19 Response: Stories from the Field
(For full text of the stories, please click on the images)
One key to fighting the pandemic
When COVID-19 arrived and started spreading fast, seasoned health worker, Jayanti, found it hard to ascertain all the precautionary steps that needed to be taken right away to safeguard her facility. What helped her?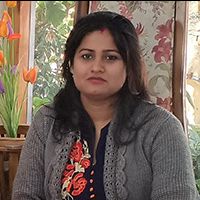 Caring for mothers and their newborns during
COVID-19
A timely Jhpiego training helps Dr Suman Vishwakarma, safely conduct a delivery for a mother from a COVID-19 quarantine zone.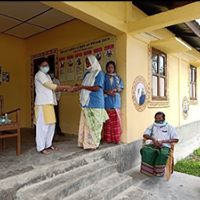 Alone we can do so little, together we can do so much
A nurse and community health officer from a remote Indian village shows great leadership in galvanizing a team to efficiently respond to the needs of the community amid the pandemic.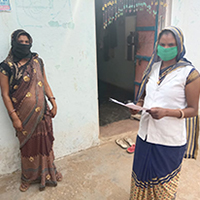 Not just a Nurse-Midwife, but a true friend
Meena Jataw is a frontline health worker who is standing firmly by her community, and being a true friend to pregnant women during this pandemic.
More Stories from the Field
Jhpiego believes that when women are healthy, families and communities are strong. We won't rest until all women and their families—no matter where they live—can access the health care they need to pursue happy and productive lives.
Donate now!